12 Oct 2021
11 Storey Timber Tower Proposed for Brisbane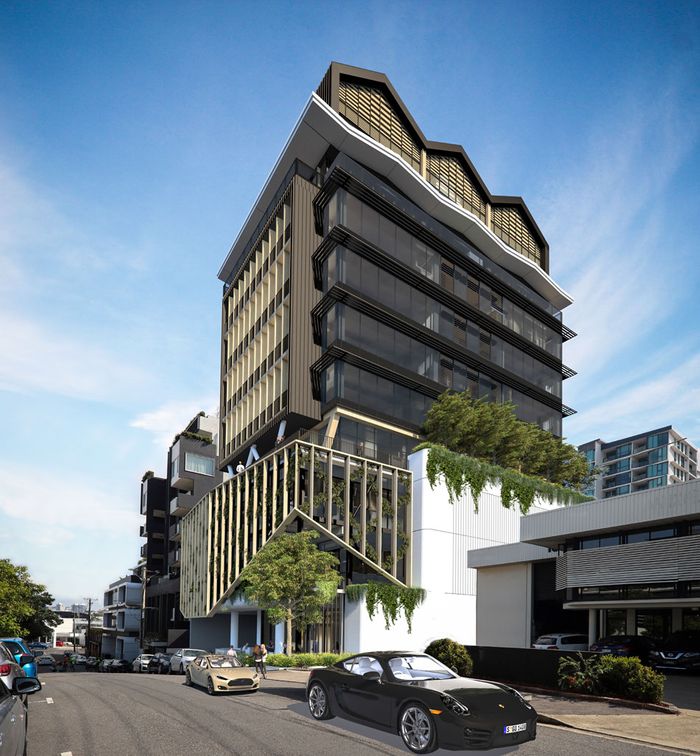 For Newstead in Brisbane, Cottee Parker has developed an 11-story timber office tower with three residential units perched on top.
The proposed development intends to provide an environmentally aware building made of Cross Laminated Timber that will provide a thoughtful experience for future building occupants.
The building's principal function, according to the architects Cottee Parker, will be to offer small company owners with a "key address" for their firms in the heart of Newstead.
The proposed development's major role is to provide small business strata office tenancies ranging from 50 to 250m2, as well as a ground floor food and beverage opportunity to interface with the Kyabra street.
The houses atop the tower would have two three-bedroom flats and a four-bedroom unit, all with warehouse-inspired gabled roofs. Ground-floor hospitality tenancies complete the project.
The three-level podium would be of classical design, serving as a platform for the timber-framed structure to sit on. A timber screening piece affixed to the podium's front would serve as a conceptual connection to the tower above.
"The large screen aligns with the core structure of the tower through its timber materiality, with the hint of planting growth that allows filtered views between the street and the commercial tenancies within," states Cottee Parker in planning documents.
"The screening elements, wall finishes and planting will be utilised to break the scale down to the neighbouring building, with a gradient fretting applied to the southern facade glazing to ensure privacy for the existing spaces."
Brisbane council has received a development application for the project.