26 Oct 2021
$110 Million Gosford Apartment Precinct Plan Received Approval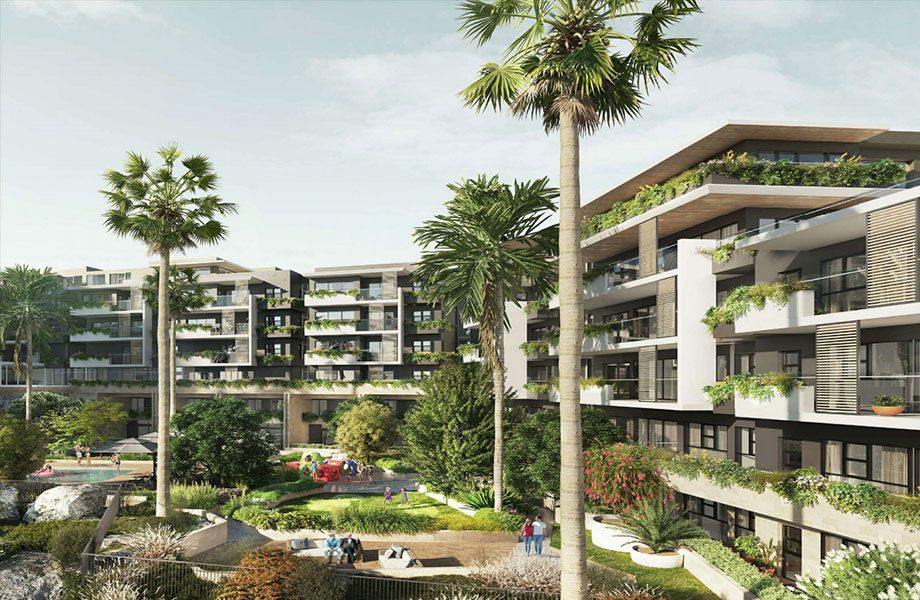 A $110 million residential masterplan for a former sandstone quarry site in Gosford, on the Central Coast, has been approved by the NSW government.
The state-significant project, which is being handled by private JWD Developments, plans a 2.3-hectare site on a ridge overlooking Brisbane Water with a collection of residential structures, vast communal areas, and landscaping.
Plans for the 87-89 John Whiteway Drive site were first proposed in 2018, with 299 units projected, before being cut to 262 flats in early 2019 amid public outcry, and then to 204 apartments earlier this year.
Six from public authorities, one from the Central Coast Council, 14 from the general public, and two from special interest organisations were among the 22 comments received by the department.
The four residential structures, designed by ADG Architects, have been reduced in height from their initial plan of 12 stories to five to nine storeys.
"Throughout the assessment concerns were raised with the impact of the variation to building height on solar access and visual amenity," the NSW department of planning stated in its report.
"These concerns have since been addressed through design changes."
They will now cover a total of 24,700 square metres and include a combination of one-, two-, three-, and four-bedroom apartments.
The project will now be developed in three stages, beginning with a basement carpark with 305 parking places, then three residential buildings, and lastly the fourth building, which will have a communal area, a swimming pool, and 5800 square metres of common space.
Tennis courts and 15,000 square metres of green space will be included in the construction. Each structure will have a green roof.
The site is in a rather rural area, distant from existing services, but being only 600 metres from the Gosford CBD.
Construction will now begin in early 2022 and be completed by the middle of 2024. During construction, it is expected that the project will create 500 employment.
Meanwhile, work has begun on one of Gosford's longest-running development projects, with Pinnacle Construction Group on target to complete a $60 million, 97-apartment development at 86 John Whiteway Drive.
In addition, Sydney developer James Moses has received approval for a $133 million high-rise apartment project on Mann Street, directly across from the Gosford Hospital.
Gosford has continued to draw residents from Sydney in search of lower-cost accommodation, bolstering planned development.
Developers and investors have taken notice of these opportunities, flocking to Gosford on the Central Coast and Newcastle, with the Central Coast Regional Plan 2036 predicting that the region will increase in the future years.
Shopping malls, ICC Development Group's 167-room 5-star hotel, restaurants and cafés, and a new cinema are all now under construction in Gosford.
The state government has also committed $80 million to rebuild the Gosford-to-Sydney train line so that high-speed rail service can be provided.