19 Sep 2022
2-Centuries-Old Hotel Acquired by Billionaire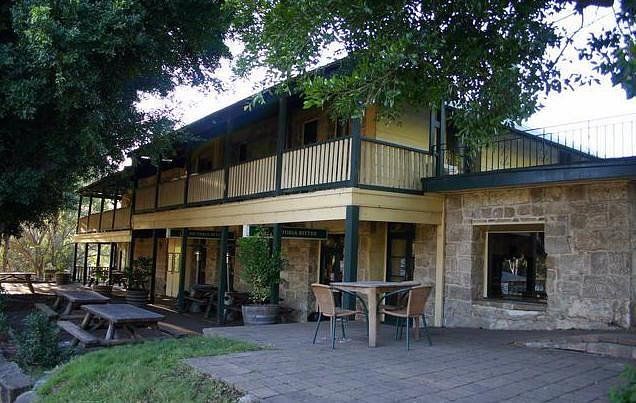 Rich-lister The Wisemans Inn Hotel on Sydney's harbour has been acquired by Sam Arnout's Iris Capital from hotelier and former Wallaby Bill Young.

The hotel is located on a 5100 square meter plot with views of Sydney's Hawkesbury River and the Wisemans Ferry waterway.

The 195-year-old hotel, which was first constructed in 1827, has been owned by Bill Young's Young Hotels for about 20 years.

Andrew Jolliffe and Dan Dragicevich, managing director and national director of HTL Property respectively, brokered an off-market sale in which Arnaout acquired the bar.

Through his fully owned company Iris Capital, Arnaout has made it a practice to frequently acquire hotels and bars, but he also has interests in other industries. His first commercial acquisition was the Lidcombe Post Office in 1998, which generated $2.5 million in revenue in its first year.

According to Joliffe, the investor adopted a strategic stance.
"Sam Arnaout's Iris Capital has demonstrated a deliberate approach to augmenting a balance sheet which now includes significant residential tower developments, traditional and accommodation hotels, casinos and multiple agricultural investments," Jolliffe said.

Iris Capital now owns and manages more than 24 hotels, including the Bourbon and Empire hotels in Potts Point, the Hotel Steyne and the Ivanhoe Hotel in Manly.

The 104-year-old Strathfield Hotel in Sydney and the Casino Canberra were both recently acquired by the company for a combined $80 million.

Additionally, it purchased the casino in Alice Springs this year. In July, it invested a total of $75 million in Alice Springs on three bars and two lodging facilities.

The Bar Broadway Hotel in Chippendale was recently acquired by Young Hotels for $37 million. In an effort to streamline its portfolio of hotel properties, it sold the Glebe's Friend in Hand Hotel in May for $11 million.

Dragevich predicted that the hospitality industry would experience a record-breaking year in terms of sales volume.

According to Dragicevich, "Consolidated sales will comfortably exceed $2 billion nationally this calendar year and our assessment of the transaction based look through to December is prosperous for all industry stakeholders."

Solomon Wiseman, a British convict who had fled to Australia in 1806, where he had been sentenced to death for theft, erected the hotel after receiving a land grant of 80 hectares and a pardon in 1819. In the end, it developed into the town of Wiseman's Ferry.

The Wisemans Inn Hotel has 11 guest rooms, a café, and a portion of Cobham Hall, the original Wiseman family home that is now a museum.