09 Feb 2022
$225m Plans for North Sydney Office Tower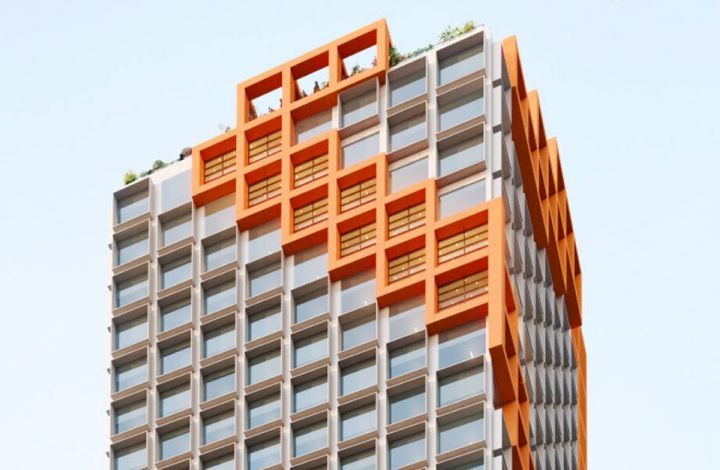 The George Patterson House property in North Sydney has been approved for a 37-story office skyscraper by Ying Yu, a Sydney-based private investor.
Dynasty ABC Investment Holdings, her firm, has submitted an application for a 37-story office skyscraper at 107 Mount Street, which is also the company's registered address.
In September 2019, Dynasty ABC Investment Holdings paid $115 million for the property, which was negotiated by Knight Frank's Graeme Russell and Tyler Talbot, as well as CI Australia's Bevan Kenny and Chris Veitch.
The present structure will be demolished, and excavation will be done to create eight basement levels for vehicle parking, as well as the construction of a 37-story skyscraper with three rooftop terraces and three podium floors.
The development's projected cost is $225 million.
The skyscraper will have a total floor area of 29,631 square meters, including 27,097 square meters of commercial office space spread out across 30 floors.
On one podium level, the Bates Smart-designed proposal features a lobby and café with a terrace, as well as a cafe tenancy on the corner of Mount and Little Walker streets and conference or wellness facilities on floors one and two.
On the lower ground floor level, loading and services will be accessible through Arthur Street, while the parking levels will have two loading bays, 74 automobile spots, and 280 bicycle spaces with end-of-trip amenities for commuting employees.
The North Sydney and Victoria Cross railway stations are both a 10-minute walk from the property.
The existing structure on the site is a nine-story office skyscraper with one parking level in the basement, one rooftop terrace, and eight levels of office space.
The proposed construction would put the property in line with the area's other office tower projects.
A future development application will include the construction of a rooftop restaurant.
In Sydney, Ying Yu is notorious for snatching up significant real estate assets on the cheap.
She purchased a $8 million estate in Vaucluse and a $20 million Mosman home from Chinese investor Wilson Xue.
She paid $32.5 million for the Mosman home and three other NSW homes without taking out any loans.
Interest in commercial and residential developments in North Sydney has lately peaked, including a four-tower residential complex at Crows Nest.