21 Apr 2022
$2.6bn Four-Tower Development Plan of Far East Consortium is Completed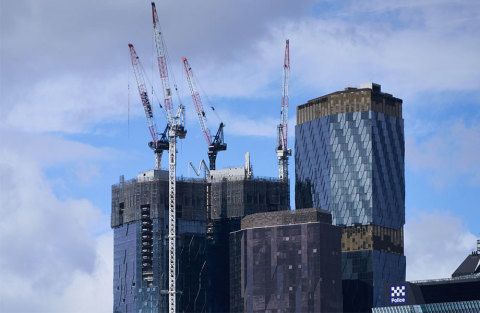 The $2.6 billion West Side Place project in Melbourne's CBD has reached the end of its last stage.
Multiplex said on Wednesday that the development's final two 70-story buildings, with a combined total of 1500 apartments, a diversified retail sector, and a network of parks and leisure spaces, had been completed.
The Cottee-Parker-designed complex, which spans a full city block between 651-669 Lonsdale Street and 250 Spencer Street on the old site of The Age newspaper, was completed in two stages with two tier-one builders overseeing each step.
The high-rise precinct, which began building in late 2017, is one of Victoria's largest residential complexes, with 2900 units spread across four towers.
In 2012, Far East Consortium paid $75 million for the 1.2-hectare land from developer ISPT.
The complex was first planned in 2013 and authorized by then-planning minister Matthew Guy in mid-2014.
Probuild completed the first stage of the project, which comprised the delivery of 1400 flats over two buildings.
Within the 270m tower, the highest hotel in the southern hemisphere, Melbourne's first Ritz-Carlton, with 260 guest rooms, a 500-seat ballroom, and a check-in desk with panoramic sky views from level 80, was built.
The building of two 235m towers, one of which houses the 300-key, 4-star Dorsett Hotel, was completed in the second stage.
Residents of the second stage of the project will have access to a variety of unique amenities, including private dining rooms, a luxury lounge, conference spaces, a wine cellar, garden terrace, rooftop cinema, lap pool, and gym.
Multiplex also oversaw the construction of a new laneway that connects Lonsdale and Little Lonsdale streets, allowing for the addition of 3000 square meters of new eateries and retailers, as well as 475 square meters of dedicated parkland and garden areas.
Multiplex regional managing director Graham Cottam estimated that 80,000 cubic metres of concrete were utilized during the development's second stage building phase. He stated that the project will be completed in April 2023.
"We are ecstatic to have accomplished this significant milestone, which represents a significant step toward the completion of the CBD's largest residential area," Cottam added.
There have been several issues with the development.
In August 2021, vandals deliberately burst hydrants on numerous floors of the 80-story structure, causing water to gushe down the fire escape stairs and seep into halls, causing significant damage to the highest of the four towers.
Probuild, which had been handling the project's first stage, went into administration in February when its principal owner Wilson Bayly Holmes-Ovcon, who is listed on the Johannesburg Stock Exchange, chose to withdraw financial support.
In October of 2017, the construction company was awarded the first stage of the development contract.

Probuild was one of Australia's major construction corporations at the time, with a $5 billion pipeline of projects under way and a $2 billion yearly turnover.