16 Sep 2021
$60 Million Cultural Centre Proposed for Launceston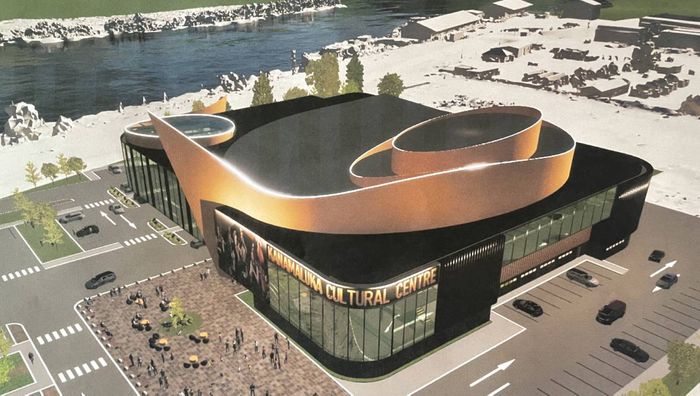 A $60 million cultural centre on the kanamaluka (Tamar River) in Launceston has been designed by Tasmanian firm Artas Architects, which aims to be a "beacon for performing arts."
The kanamaluka Cultural Centre, a joint venture between the Tasmanian Symphony Orchestra and developer Errol Stewart, would include a 750-seat concert hall, large flexible performance and visual arts spaces, a black-box theatre space, a First Nations cultural space, and a 1,000-seat conference and exhibition centre.
It has been intended as a "light-filled and porous place of culture and gathering" near Kings Wharf Road and Lindsay Street, overlooking the river.
The proponents plan to submit a development application this year and are seeking money from both the government and the private sector. According to Errol Stewart, they will need $40 million from the federal government, $15 million from the state government, and $5 million from private investors or philanthropists.
The Tasmanian Aboriginal Centre has allowed the use of the palawa kani name for the river, and proponents claim that the development will honour and respect the region's Aboriginal culture. The cultural facility has been built to be a flexible platform for community participation and engagement, spanning generational divides and welcoming all.
"We have been working on the concept for the best part of the year and it is beginning to gain momentum," said Stewart. "If there is a legacy I can leave, it will be to showcase Tasmanian Aboriginal culture with the hope my grandchildren engage and understand how we began."
Caroline Sharpen, CEO of the Tasmanian Symphony Orchestra, said the centre will be the culmination of a long-held goal for the orchestra to find a northern home.
"The cultural centre will be a beacon for performing arts from Tasmania and beyond, and a magical addition to the cultural infrastructure of the state," she said. "It will perfectly complement Launceston's much loved existing venues and add to the vibrant cultural fabric of the city and region. The cultural centre is a place to gather – a point of connection between the Tasmanian community and its artists, especially First Nations artists."