10 May 2023
AILA Welcomes Federal Budget's Focus on Sustainable Development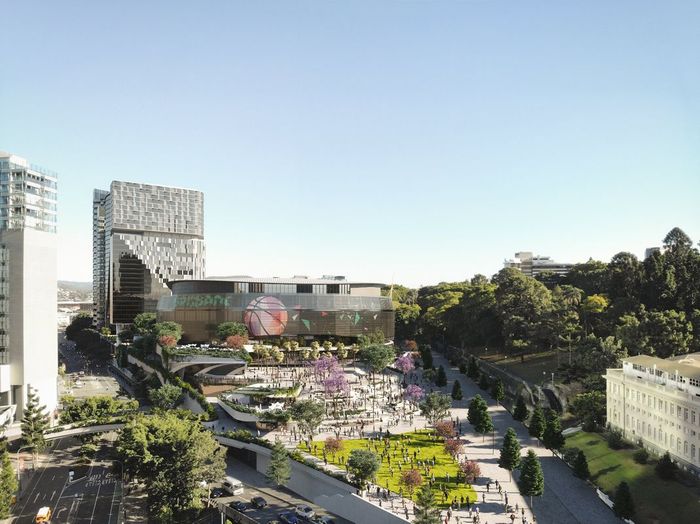 The Australian Institute of Landscape Architects (AILA) has cautiously welcomed measures in the federal budget aimed at making cities more liveable and sustainable, including funding for precinct development and $3.4 billion for Brisbane's Olympic Games infrastructure.
The professional body also welcomed measures that would support landscape architecture firms, including a boost to skilled migration, small business incentives that prioritize energy efficiency, and improvements to gender pay gap reporting.
AILA President Peta-Maree Ashford praised the government's efforts to support the aims of the landscape architecture profession, including the reinstatement of the State of the Cities report. Ashford noted the critical role of landscape architects in responding to climate change and urged the government to engage with AILA in the implementation of these policies.
"While AILA welcomes these measures, we remain cautious in our response, as we wish to see appropriate engagement from the government with peak bodies such as AILA in the implementation of these policies" she said.
Key measures outlined in the budget that AILA indicated it welcomed include:
$159.7 million for the urban Precincts and Partnerships Program in partnership with state and local governments, community organisations, and universities.
$211.7 million for the Thriving Suburbs Program to provide investment in community and economic infrastructure to enhance liveability and prosperity in suburban communities.
$3.4 billion investment over ten years for the Brisbane 2032 Olympic and Paralympic Games venue infrastructure.
Publishing the gender pay gap data for businesses with 100 or more workers from early 2024.
Providing additional post-study work rights to Temporary Graduate visa holders with select degrees.
Small business support measures, such as increased tax relief for businesses to improve energy efficiency and the $20,000 instant asset write-off for businesses with a turnover of less than $10 million.
The Australian Institute of Architects, meanwhile, also welcomed a number of the measures in the budget, but expressed disappointed at the decision to invest $240 million in a new sports stadium precinct in Hobart "without due urban planning processes."
National President Shannon Battisson said the development should be masterplanned with integrated transport, in line with existing guidelines.
"An infrastructure development of the scale of the $700m Hobart stadium precinct should deliver a nett benefit for the built environment and people of the city," she said.
"While it's pleasing to see the federal and Tasmanian governments working together to attract more investment to Tasmania, they need to deliver well-planned catalytic infrastructure that will boost the city for all.
"As it stands, the stadium will lack connection to the city and public and active transport options. More planning rigour is required … We will be monitoring plans for this major project to ensure the promised social, economic, housing, transport and First Nations benefits are delivered as promised."
Read more at Landscape Australia
---
Attend Sydney Build Expo, the largest construction, architecture and infrastructure show in Australia. Gain access to 10 conference stages and networking sessions, check out 400+ exhibitors, learn from 500+ high-profile speakers and connect with 35,000+ built environment professionals.