06 Jul 2022
APP Appointed for $60m World-leading Surf Facility at Sydney Olympic Park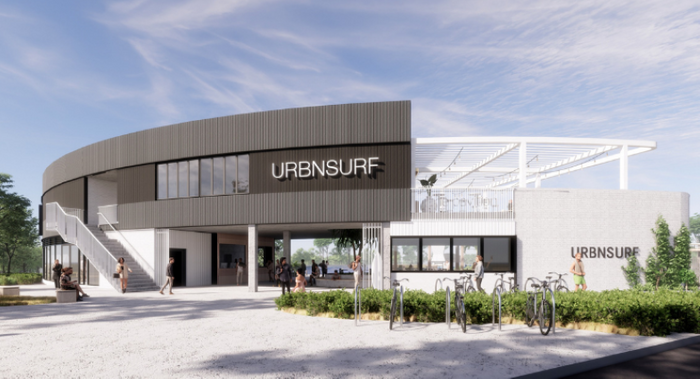 APP has been named Project Director and Superintendent for URBNSURF, Sydney's next surf park attraction.
The $60 million project will see the creation of a world-class surf facility at Sydney Olympic Park, offering residents and visitors with an authentic alternative to ocean-based surfing.
URBNSURF Sydney will have a lagoon outfitted with the most recent Wavegarden technology, delivering high-quality, genuine surfing waves ideal for all skill levels. When finished, the surf lagoon will be capable of producing two-metre-high waves every eight seconds.
The property will also include a licenced café and rooftop bar, surf rental and shop, surf academy, children's play equipment, and event spaces that incorporate high-quality landscaping into the built environment.
APP will provide a solid project management framework led by APP's General Manager, Commercial and Delivery Ron Aquilina and APP Project Director Ross Garlick, both of whom have decades of experience in strategic planning, development, delivery, and commissioning of sporting, recreational, and cultural facilities, as well as national and international events.
APP General Manager, Commercial and Delivery, Ron Aquilina said, "The partnership with URBNSURF to deliver this world-class sporting at Sydney Olympic Park facility comes off the back of APP's proven track record in delivering many of Australia's most iconic sporting and recreation projects."
"Our appointment reaffirms our expertise in delivering complex, varied projects and we're proud to help bring this new surfing destination to Sydney," concluded Aquilina.
URBNSUFF CEO Damon Tudor said, "We're excited to open up more opportunities for the community to engage with surf culture. The main challenge for us was how to create a space that appeals to professional surfers and beginners that feels like their local beach.
"There is broad interest in what we're looking to achieve and having the right partner with the right experience on board is especially important. We're pleased to partner with APP for URBNSURF Sydney and see our vision coming to life," said Tudor.
URBNSURF Sydney Olympic Park is expected completion in 2023.