26 Aug 2021
Architect Appointed for Orange Conservatorium and Planetarium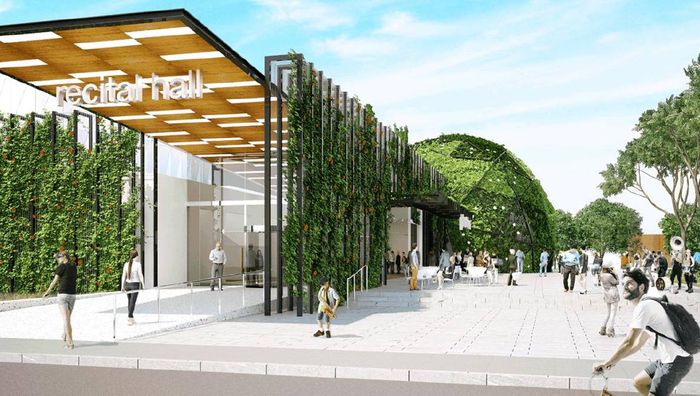 The Orange Regional Conservatorium's new $20 million home will be designed by Sydney firm Brewster Hjorth, according to the local council.
A 250-seat auditorium (with capacity built in for an extra 48 seats or additional stage), a 74-seat planetarium auditorium, 40 practice studios and rehearsal rooms, front- and back-of-house amenities, a bar and kitchen, and office space are all included in the proposed building. It will be developed alongside the city library and the North Court area on March Street. A live green wall will wrap around the periphery of the structure, fusing nature and architecture.
Brewster Hjorth also created concept plans, which were used to gain planning clearance in 2020. The detailed design is expected to be completed by the middle of 2022.
The federal government has given the project a $10 million grant, and Orange City Council has set aside $5 million for it, including the revenues from the potential sale of the current conservatory site on Hill Street.
Orange mayor Reg Kidd expressed hope that the conservatorium-planetarium would be sponsored by the New South Wales government. Councillors have pledged to financing the remaining $5 million if other grant prospects do not materialise.
"The concept plans are already at a very advanced stage thanks to years of work and consultation with the community," he said.
"This is going to be a building that's going to be in use for generations, so we want to do the best we can. With more than 1,400 enrolments this is already one of the biggest education facilities in the city and this project will ensure there is room for growth into the second half of this century."
Russell Turner, a former Conservatorium Committee chair and current councillor, said the project's value will be "huge" for Orange.
"When someone is deciding whether to move here and open a new business, it's our city's rich cultural life that can make all the difference," he said.