11 Apr 2019
Australian manufacturers highlighted at Sydney Build Expo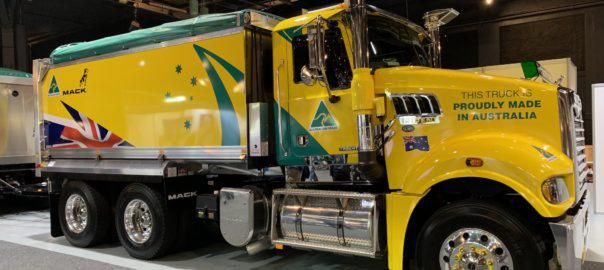 Australian made products have been highlighted at Sydney Build Expo to encourage people to seek out local manufacturers and businesses.
Products featuring the Australian Made logo could be seen across Sydney Build 2019 on March 14-15.
An Australian-made Mack truck specially coloured green and gold, was one of the products on display in the Hordern Pavilion.
It was there to encourage patrons to support local Aussie businesses and manufacturers in the construction industry.
Australian Made Campaign chief executive Ben Lazzaro said Australian Made is partnering with Sydney Build to support local industry and shine a light on the many genuine Australian products in the building and construction sector.
"Australia is renowned for its high standards of manufacturing including quality and safety standards.
"As a result, building and construction products made here in Australia to our exacting standards and conditions are highly sought after," he said.
"We hope to help builders, tradies, specifiers, renovators and DIYers more easily identify authentic Aussie products. The Australian Made logo helps buyers recognise and choose Australian-made products, and provides assurances that the components used to build or renovate have been certified as Australian products," said Lazzaro.
Source: http://www.manmonthly.com.au/news/australian-manufacturers-highlighted-at-sydney-build-expo/