14 Feb 2022
Blueprint for $100m Two-Tower Newcastle Development disclosed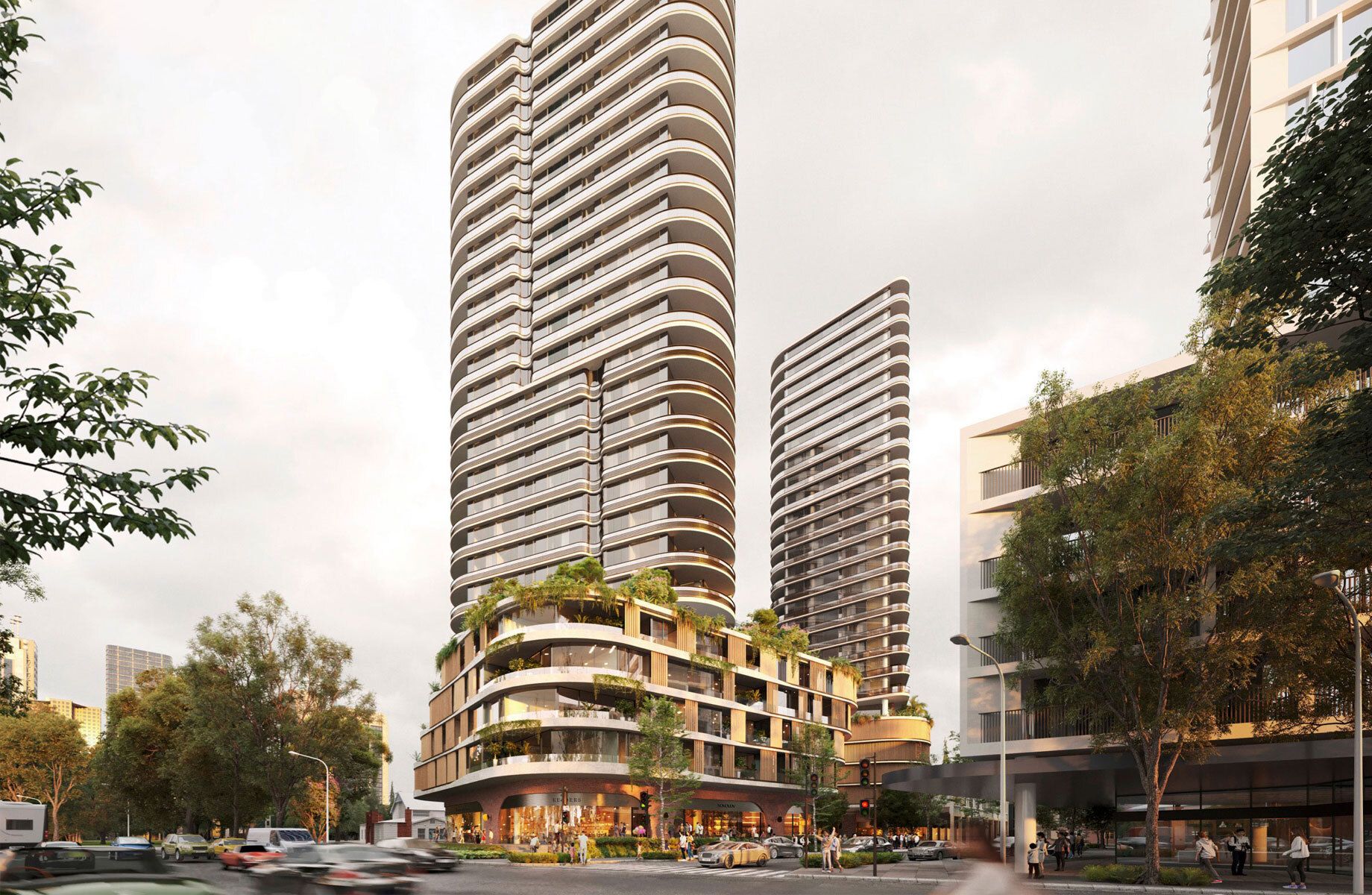 Plus Architecture has won a design competition for a daring $100 million two-tower complex in Newcastle that will replace a defunct big-format shop.
The 711 Hunter Street project will have 267 apartments spread across two buildings rising to 90 meters, as well as 14,000 square meters of commercial space.
The design competition was organized by famous Newcastle developers St Hilliers Property and Spotlight Group, and it was stated by St Hilliers Property project director Paul Smith that it had found the greatest architectural talent and ideas for the iconic West End location.
"The quality of Plus Architecture's architectural design is truly outstanding, and we look forward to further refining the design by implementing the jury's recommendations before moving on to the next step," Smith added.
"With a project of this magnitude, we'll work closely with Plus Architecture throughout the more comprehensive development application process to define sustainability objectives and quality design outputs, with an emphasis on thermal comfort, energy, waste, and water."
In the first part of this year, St Hilliers and Spotlight Group plan to submit a thorough development proposal for the property.
It's another another validation for the regional hub, with money pouring into projects all throughout town.
The project at 711 Hunter Street, according to Newcastle Lord Mayor Nuatali Nelmes, would change the city's skyline.
"The City of Newcastle congratulates Plus Architecture on their winning design and commends the joint venture partners, St Hilliers and The Spotlight Group, for their continued commitment to the revitalisation of Newcastle's West End," said Nelmes.
"The construction involved with such a large redevelopment will create employment and assist to boost Newcastle's economy, which is a good as we deal with the lingering effects of Covid and look to the future."
Michelle Bisson, the council's regulatory, planning, and assessment manager, said the city's revitalization was progressing.
"Ongoing revitalisation and development is transforming Newcastle, particularly in the West End, and 2022 is shaping up to be another exciting and busy year for our city," added Bisson.
"Once completed, 711 Hunter Street will be a landmark structure that future generations will enjoy."
An impartial jury method was used to judge the architectural design competition, which was overseen by the City of Newcastle and the NSW Government Architect's Office. The design competition was run by Urbis on behalf of property developers St Hilliers and The Spotlight Group.
As part of the $130 million final stage at 854 Hunter Street, Newcastle West, Doma is proposing two towers behind the Newcastle Transport Interchange.
On the combined 8743sq m site, the Bates Smart-designed project adds 365 apartments, ground level shops, and office space over 28- and 30-story structures right behind the interchange.
Thirdi is now working on the Dairy Farmers Towers, a 184-apartment building that will be the company's fourth West End property.
The towers, which are located adjacent to the old Store at 924 Hunter Street, span a 3941-square-meter property.
Thirdi's proposals include a five-story commercial structure that reimagines the site's heritage-listed glass milk bottle and clock, as well as 30- and 27-story skyscrapers designed by CKDS Architecture.
Meanwhile, Winim just purchased the Newcastle Beach Hotel, which it intends to renovate and rebrand as a boutique hotel.