06 Oct 2021
Building Approvals Record Unexpected Surge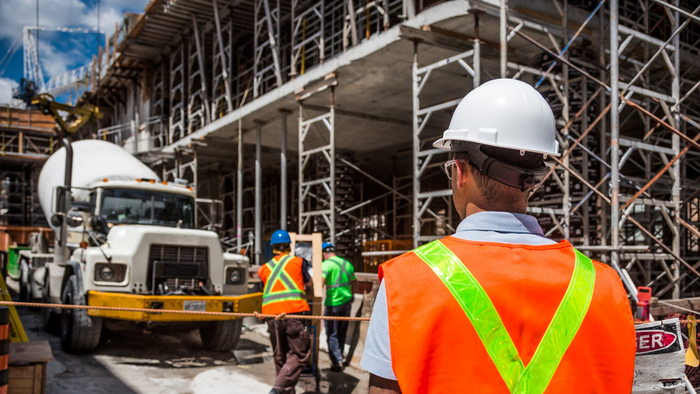 In August, new housing approvals increased by an unexpected 6.8%, owing to an increase in units moving through the system at the quickest rate since March.
According to ABS data, the seasonally adjusted total of 18,716 housing approvals ended a five-month drop and was boosted by a 13.7 percent increase in apartment approvals.
For the first time in nearly three years, approvals of homes with four or more stories increased year over year, as affordability limits in super-charged detached construction begin to push consumers into apartments.
In Queensland and Western Australia, where population expansion is driving demand for medium-density housing, strong demand for apartments was particularly noticeable.
In the 12 months to August 2021, the number of units permitted in Queensland and Western Australia increased by 33.2 percent and 84.2 percent, respectively, compared to the previous year.
Approvals of new single-family homes increased by 3.5 percent in August, after falling by 5.5 percent in July, to be 23.8 percent higher year over year and 42 percent higher than August 2019.
Despite the unwinding of HomeBuilder and the ongoing lockdowns in NSW and Victoria, according to Australian Bureau of Statistics director of construction statistics Daniel Rossi, approvals for detached houses remained robust in August.
"[The result for August] was driven by record low interest rates, increased household savings and confidence in the housing market," Rossi said.
Western Australia had the most approvals, up 21%, followed by South Australia, Victoria, and Queensland.
The states with the steepest drops in dwelling approvals were Tasmania (-18.9%) and New South Wales (stay-at-home orders).
"Despite all the volatility in approvals they remain at historically high levels particularly for houses," AMP Capital chief economist Shane Oliver said on Thursday.
"The lagged impact of the surge in approvals up until recently points to a further rise in dwelling construction activity over the remainder of this year.
"However, next year risks seeing weaker home building reflecting the pull forward of activity due to HomeBuilder and reduced demographic demand after two years of zero immigration."
Residential dwelling approvals grew by 33.7 percent in the three months to August compared to the same period last year, with detached permits up 31.5% and multi-unit approvals up 38.1%.
Approvals for residential alterations and additions increased 10% from July to the second highest level ever, trailing only April of this year.
"Households are spending money that typically would have been spent on overseas holidays, on improving their living spaces," HIA economist Angela Lillicrap said.
"Leading indicators suggest that the detached market remains robust despite lockdowns.
"Sales in the three months to August 2021 were 15.4 per cent higher than at the same time in 2019 and 4.5 per cent higher than the same time in 2018.
"This will flow through to approvals data in the coming months and will continue to create employment opportunities into the second half of 2022."
After a 30.6 percent drop in July, the value of nonresidential approvals increased by 43.8 percent.