12 Jul 2022
CBus $700m Tower Set to Transform Skyline in North Sydney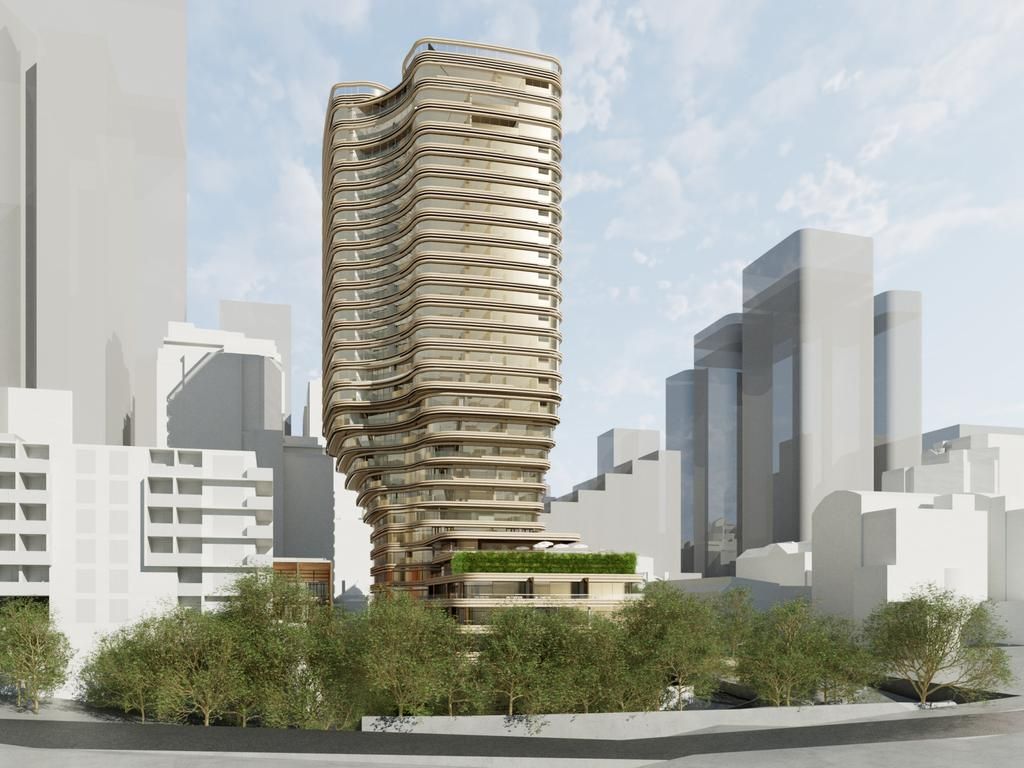 The North Sydney skyline will be transformed by a projected 28-story tower with an unusual design in which the top floors are larger than the bottom.
The gold-colored tower is part of the concept for the East Walker St site, together with a low-rise, four-story podium to the east of the tower base on Hampden St and six terrace dwellings on Walker St.
The architectural firm fjmtstudio created the project, which will include views of the Sydney Harbour Bridge, the Opera House, and the Harbour Heads.
Cbus Property has proposed a $700 million, 28-story residential tower in North Sydney. A development application for a residential project on the land has been submitted by the property group and its partners.
There will be 189 residences, including studio apartments, one-bedroom apartments, two-bedroom apartments, and more larger homes, including penthouses and terraces. The plan called for 228 parking places.
The $700 million development will also contain a pool, sundeck, barbeque area, and gym, as well as solar electricity and other ecologically friendly architectural elements.
The site's closeness to the projected Victoria Cross Metro Station, according to Cbus Property CEO Adrian Pozzo, was a selling point for the initiative.
As per Fjmtstudio design director Richard Francis-Jones, the structures were designed with "sharing" in mind.
"We have worked carefully within the approved planning controls to design a building that optimises view sharing and sunlight access for our immediate neighbours," he said.
"It is a unique and innovative design, generated directly from these key community issues. It has been very helpful consulting with the local community to understand their concerns and explain our design."
The project is one of many projects to develop the area into a residential and economic centre and second Sydney CBD, with 80,000 workers scheduled to take up positions there by 2036.
Nineteen government projects are joining 17,000 square metres of new parks, plazas, laneway networks, and entertainment precincts to reinforce Miller St as North Sydney's municipal spine.
The proposed closure of Miller St between Berry St and the Pacific Highway enables a 7450sqm public plaza outside the new Sydney Metro station, while a new smaller plaza outside the landmark post office provides another intimate setting for public enjoyment.
A Warringah Land Bridge is being planned to connect North Sydney to the other side of the highway.