13 Jun 2022
Central Element Lodges Plans for $150m Chatswood Tower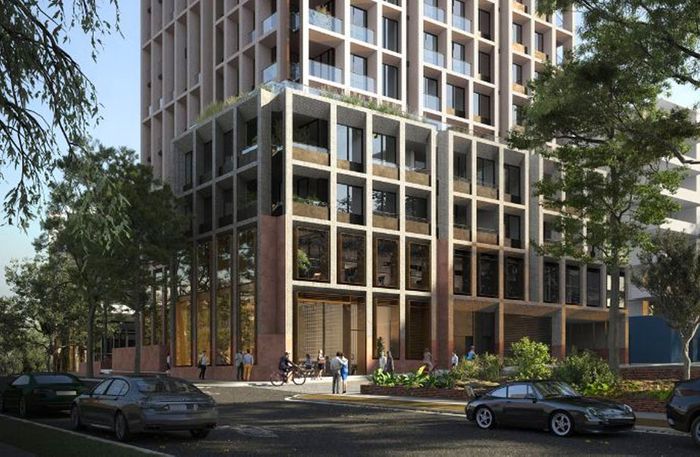 After recently receiving proposal clearance, Central Element has filed a development application for its 17-story, $150 million mixed-use tower in Chatswood.
As the region takes shape under a fresh planning review, it will be the first new residential complex in four years.
Two low-rise buildings would be demolished as part of the MaxCap-backed project to make room for 49 apartments, two of which would be set aside for affordable housing and 25 adaptable units.
SJB Architecture beat out the competition with their "ecologically sustainable tower development" for the 1213sq m site at 753 Pacific Highway in Chatswood, which is aiming for a 4 Star Green Star rating.
The project has been reduced in size from 55 to 49 units perched on a two to four-story podium with around 1200 square metres of retail and commercial space.
Following approval of the planning request, Central Element managing director Nathan Chivas said a development application had been filed with the Willoughby Council.
"Ethos will be offering close proximity to the thriving Chatswood CBD, benefiting from uninterrupted views of Sydney and beyond to the Blue Mountains," Chivas said.
"We're also excited to be leading the revitalisation of residential living in Chatswood, with Ethos being the first offering of new apartment product in the area in the last four years.
"We've worked closely with the state government and Willoughby City Council throughout all stages of planning to ensure our development facilitates future growth and employment, achieves exceptional design, and contributes to a distinctive, resilient and vibrant CBD in Chatswood."
A sky lounge for family gatherings with an open terrace on the rooftop and a resident-only wellness centre will also be included in the skyscraper.
The development's concept, according to SJB director Adam Haddow, developed a sculptural facade and served to establish a transition from Chatswood's high-density town centre to the low-density residential region to the south.
The Chatswood CBD Plan aims to increase employment and housing in Sydney's seventh-largest town centre.
The development's sales campaign will begin soon, and the tower is projected to be finished in 2024, pending construction clearance.