23 Mar 2023
Central Place Sydney Receives Approval from the City of Sydney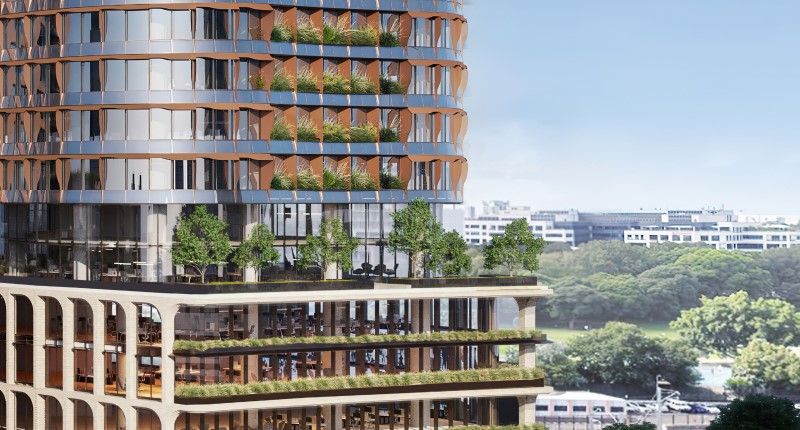 The City of Sydney's approval of Central Place Sydney's construction has bolstered Sydney's city-shaping tech precint.
The $3 billion project, which is next to Central Station, is a joint venture between Frasers Property Australia and Dexus.
The decision comes after the state government revealed its plans for the Central Precinct and the beginning of Atlassian's Australian Headquarters.
This is a part of a bigger public-private initiative to make Sydney one of the most alluring and diversified cities for tech and innovation enterprises in the future.
"We are incredibly pleased to have received Development Approval, allowing us to further progress the project."
"Our development has been designed to create a place where work and lifestyle can blend seamlessly, create an exciting new destination for Sydney and leverage what is already on offer as a thriving tech and innovation neighbourhood emerges." said Kimberley Jackson, Project Director for Central Place Sydney.
More than 130,000 sqm of commercial floor space will be added to the surrounding area by Central Place Sydney.
The building's design consists of two towers spread among three components: The Connector, an eight-storyey low-rise structure, and 35 and 37 levels of commercial offices.
Several universities and over 100 research institutions nearby will also be benefitted from Central Place.
"Central Place Sydney will set the benchmark in sustainability for commercial developments of this scale in Australia," continued Ms Jackson.
"The building will feature workplace environments that integrate nature, maximise day light, has provisions for natural ventilation, and is supported by renewable energy to achieve our net zero emissions in operations target."
"We are working with start-ups and neighbouring universities to explore innovations in technology and circular economy, all intended to support the development ambitions for carbon reduction and provide the best possible workplace experience for tenants and customers."
"To design for innovators, we had to think like innovators," he said.
"Our vision is for a new urban marker for the city, one that creates a public meeting place at the heart of Tech Central.
"The laneways and public spaces define a vibrant new precinct, creating the bedrock for successful companies to grow and Sydney to establish itself as a global capital for technology."
Construction is expected to commence in 2023, subject to the relevant NSW government final stage approvals, with the first stage of the project schedule to be delivered in 2027.
---
Attend Sydney Build Expo, the largest construction, architecture and infrastructure show in Australia. Gain access to 9 conference stages and networking sessions, check out 400+ exhibitors, learn from 450+ high-profile speakers and connect with 20,000+ built environment professionals.