29 Aug 2022
$1.5b Charge on Build-to-rent by US-based Sentinel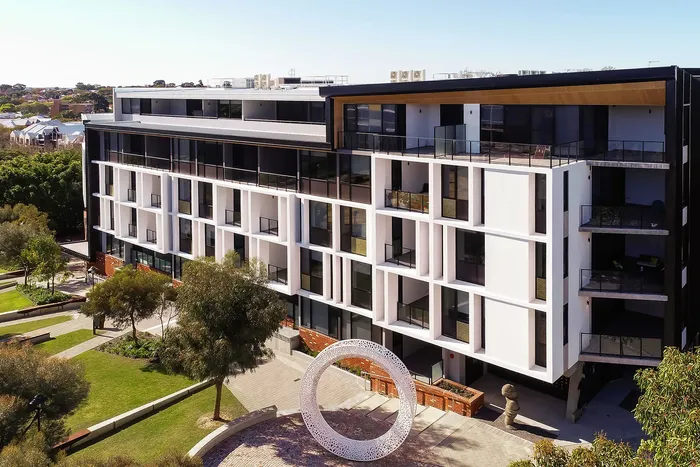 Sentinel, a major build-to-rent company located in the US, is launching a new charge on the Australian market. Sentinel has partnered with Dutch pension fund manager PGGM to create and arrange a $1.5 billion portfolio in this developing industry.
One of the largest war chests in the industry would be used to launch a nationwide portfolio of roughly 2500 build-to-rent units.
PGGM has already set foot on its first two sites, will get more than $700 million in initial development potential into the venture.
Sentinel, a pioneer in the emerging asset class, completed Australia's first institutional build-to-rent property at Subiaco in Western Australia in 2019.
Its most recent action comes as rental vacancies throughout the country reach historic lows and the first wave of build-to-rent developments opens for business, offering appealing rental premiums.

"Sentinel is proud to expand our partnership with PGGM into the Australian market," Sentinel Real Estate Corporation president Michael Streicker said.
In Australia, Sentinel has more than 1300 build-to-rent apartments in various phases of construction. It will provide services for the partnership in managing investments, developments, and properties.
Although the industry is presently "quite tiny," according to PGGM Private Real Estate Senior Director Jikke de Wit, "we believe that it will grow over time and become an important part of the Australian housing market".
"We are excited to expand our relationship with Sentinel into the Australian build-to-rent market," he said.
Sentinel's premier build-to-rent project, Element 27, in Western Australia, received certification as a carbon-neutral building last year, making it the first apartment complex in Australia to do so.
Sentinel has a number of projects in the works, including the third and final phase of Element 27—a five-storey building with 91 studio, one, two, and three-bedroom apartments spread across 16,061 square meters. Additionally, work has begun on Sentinel's first Victorian build-to-rent project, a $150 million 172-apartment project on a 3600 square meter site north-west of the Melbourne CBD.

In Australia, consisting 60 projects, 22,254 flat in total with a value of an estimated $13.6 billion in the sector. Among these initiatives, just 6% are now in use, 11% are being built, and 83% are still in the planning phases.
The sector, however, has the potential to expand quickly over the next 10 to 15 years to represent 10% of the rental market in the country, which would need the construction of 375 projects totaling 350,000 units, valued at an estimated $320 billion.

While Investa and partner Oxford Properties are aiming for 5000 flats, US giant Greystar is moving on with the nation's largest build-to-rent project to date, a $500 million facility in upscale South Yarra in Melbourne's inner east.
US platforms Sentinel and Hines, Meriton, Gurner, Altis, Blackstone, Live Local, Samma Property Group, Novus, and Alt Living are indeed stakeholders in the industry.