05 Nov 2021
CIMIC's CPB Confirmed for $365 Million Pitt Street Tower Contract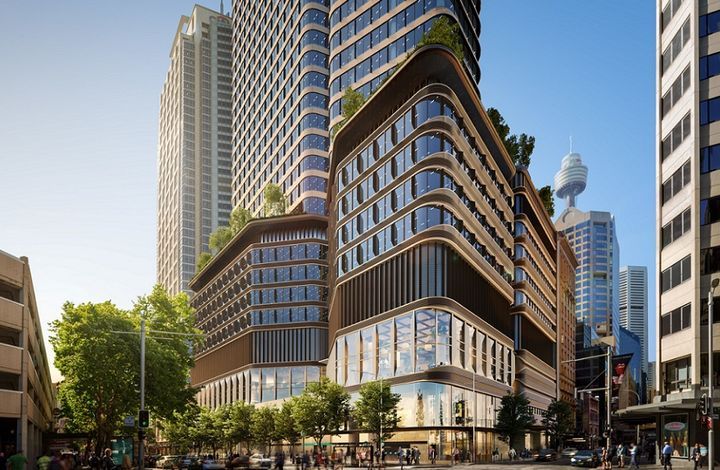 Cimic Group's CPB Contractors has been given the contract to construct Oxford Properties Group's Parkline Place, a 39-story office tower located above the Pitt Street Metro Station.
The $463 million Pitt Street Station and the $150 million build-to-rent skyscraper above the station's southern end have already been completed by CPB Contractors.
This latest contract brings the total value of its contracts in the Pitt Street precinct to $981 million.
CPB Contractors received the contract from Parkline Place consortium partners Oxford, MEA, and Investa, according to Cimic Group CEO Juan Santamaria.
"This contract furthers the Cimic Group's involvement in the delivery of Sydney Metro's City & Southwest project and associated building projects," Santamaria said.
"CPB will work closely with its clients and stakeholders to ensure that the building and station function seamlessly and that the new building is safely delivered to schedule."
Jason Spears, managing director of CPB Contractors, said the company was focused on "city-shaping projects."
"CPB Contractors is pleased to secure a further opportunity to work closely with Oxford Properties, MEA and Investa in delivering another landmark building in Sydney's CBD," Spears said.
"It is a welcome addition to the portfolio of city-shaping projects CPB Contractors is delivering across Sydney."
Oxford Properties Group, based in Canada, received planning approval for the state-significant landmark project in March of this year.
The Foster + Partners-designed structure rises above the metro station on an L-shaped block on Pitt Street.
The approved plans were for a 177-meter-high structure with a ground floor size of 55,743 square metres, which included the train station, mezzanine, plant floors, and two sky lobbies.
On the bottom floor, there were four retail tenants, storage, station management, and building services, with flexible commercial space beginning on level five.
It's part of a twin-tower complex that includes a build-to-rent south tower on Pitt and Bathurst streets that has yet to receive approval.
Oxford Properties stated that the Pitt Street buildings will be completed in 2023, with scheduled metro service beginning in 2024.