14 Jul 2023
Construction of Powerhouse Parramatta Reaches New Heights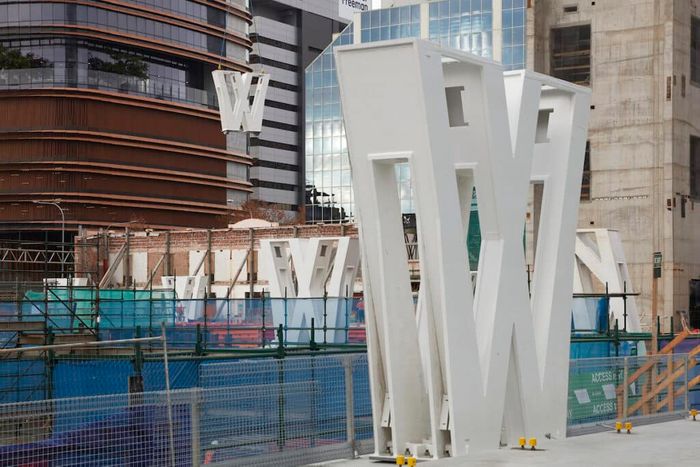 Construction of Powerhouse Parramatta is well underway, with pieces of the huge steel exoskeleton starting to be lifted into place by what's said to be the world's heaviest capacity tower crane.

The exoskeleton will be made up of more than 1,300 individual pieces of steel, ranging up to 20 metres in height – giving a unique look to the museum, which is reportedly the biggest cultural infrastructure build in New South Wales since the Sydney Opera House.
Lendlease Managing Director David Paterson said the installation of the project's unique exoskeleton will be a defining feature of what he says is one of the largest and most complex architectural and structural engineering projects underway in New South Wales.
"This will be a career highlight for our workforce, many of whom are proud residents of Western Sydney," he added.
Lendlease, the main works construction partner for Powerhouse Parramatta, has awarded millions of dollars in contract work to local Sydney businesses to help deliver the project.
New South Wales Minister for Small Business Steve Kamper said over 4,000 direct and indirect jobs will be created over the project's lifespan, with a target of 70 per cent of the construction workforce to be drawn from Western Sydney.
"It is one of the first Australian projects to have the three state-of-the-art tower cranes powered by a renewable diesel fuel," he said. "This new fuel will reduce greenhouse gas emissions by up to 90 per cent over the life cycle of the fuel compared to fossil diesel."
The design ensures the 18,000 square metres of museum space will be free of columns to create a seamless experience for visitors.
New South Wales Minister for the Arts John Graham said Powerhouse Parramatta will set a new benchmark for what contemporary museums can be for their communities and the contribution they make to industry and education.
"The construction of the museum will require about 12,000 tonnes of steel – triple the amount used to build the new Allianz Stadium," said Minister Graham. "This is a big project and a big deal for the cultural scene in Western Sydney."
"The steel pieces for the exoskeleton are epic in scale.
"Their installation gives the museum the ability to create immersive exhibitions, host international exhibitions and show the museum's vast collection."
Construction of Powerhouse Parramatta is expected to be completed in late 2024.
Source: Inside Construction
---
Attend Sydney Build Expo, the largest construction, architecture and infrastructure show in Australia. Gain access to 10 conference stages and networking sessions, check out 400+ exhibitors, learn from 500+ high-profile speakers and connect with 35,000+ built environment professionals.