01 Apr 2019
Crane Spotting: Sydney Construction Falls While Melbourne Peaks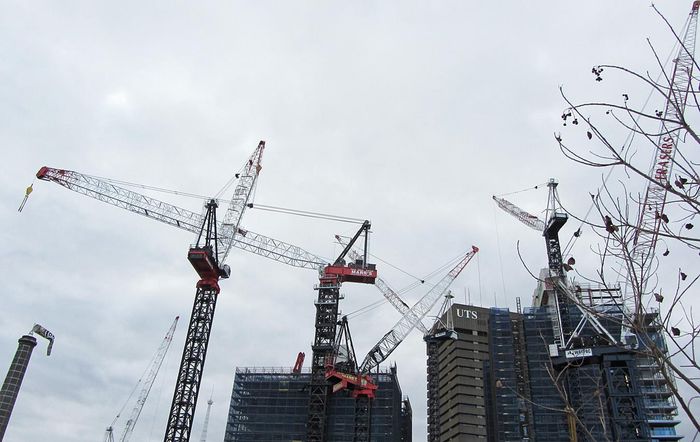 A 40 per cent increase in the cranes across Melbourne's CBD and suburbs show the boom in their construction industry with a peak of 222 cranes. In contrast, Sydney's residential sector only shows 310 cranes, a 10 per cent decrease from the year before.
The Rider Levett Bucknall (RLB) Crane Index identifies the number of cranes in the skyline as a metric to track the strength of the construction industry across various cities. This ideology is based on the premise that major construction projects require major cranes to conduct the project.
According to the index, Melbourne's construction boom and the requirement for additional cranes in major project sites has enabled the city to surpass 200 cranes for the first time. RLB claims that M City in Clayton, Melbournes largest building site has recently added 4 more cranes to their project, reaching a total of 6 cranes.
Other projects across the city also show high crane usages, including the $2.8 billion Melbourne Square, led by Malaysian Developers OSK Property, which has 4 cranes on site and Lendlease's Melbourne Quarter has 5.
RLB claims that "Despite the small drop in cranes, NSW construction work continued to grow, recording an increase of 9 per cent in chain volume terms for calendar year 2018."