12 Aug 2023
Cundall Aims to Be Net Zero Hero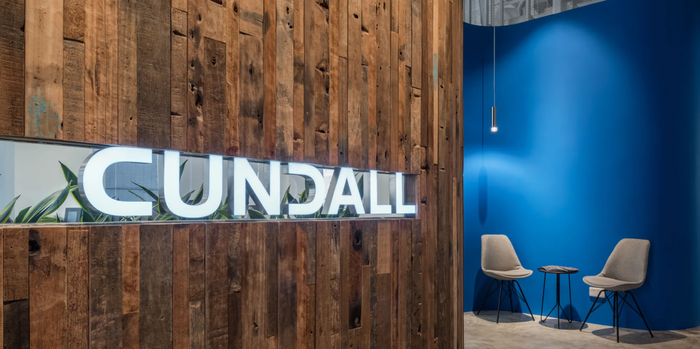 Multi-disciplinary engineering consultancy, Cundall, has committed to achieving net zero carbon on all its projects by 2030.
The pledge recognises the critical need for practical, science-led action to transition all buildings, infrastructure, and human settlements to net zero carbon as rapidly as possible.
"We know that buildings are one of the fastest and most effective levers available for reducing greenhouse gas emissions," says Cundall Asia-Pacific Managing Director Julian Bott. "As the latest IPCC report stressed, there is no time to waste, and we must start now. That includes addressing our existing building stock as well as new buildings."
After 2030, Cundall will only work on design projects that are net zero carbon.
The global practice, which has 25 offices worldwide, will collaborate with clients and industry to deliver energy and carbon solutions necessary to minimise the impact of global temperature rises.
The Zero Carbon Design 2030 (ZCD2030) commitment has been two years in the making. Cundall says the initiative represents both an internal cultural shift and a standpoint that will enable the firm's engineers and designers to make zero carbon thinking business as usual for staff and clients.
"When we began our Zero Carbon Design 2030 journey in 2021, we had to start from the ground up to understand exactly what it would entail," says Partner and Cundall Sydney Design Director Julian Sutherland.
"Changing the world isn't easy, and in an industry wedded to tradition where multi-disciplinary science dictates design solutions that are passed from one generation of engineers to the next, creating change is a challenge.
"But engineers are also inventive problem solvers, and finding answers to the current unknowns is part of our DNA and our professional job description. We don't know all the answers, and while we recognise not every project can achieve net zero carbon today, we know we have the technical expertise to find and enact the new, more sustainable solutions this point in human history requires."
"The market is already headed in the right direction, and we see this as an opportunity to set an example, help our clients see the net zero carbon potential of their projects, and work with the wider industry to make this transition as rapidly as possible."

Source: HVAC&R News
---
Attend Heat, Energy, Air & Water Expo 2024, leading HVAC-R Exhibition in Australia. Gain access to 10 conference stages and networking sessions, check out 400+ exhibitors, learn from 500+ high-profile speakers and connect with 35,000+ built environment professionals.