01 Sep 2022
David Chandler to Continue as NSW Building Commissioner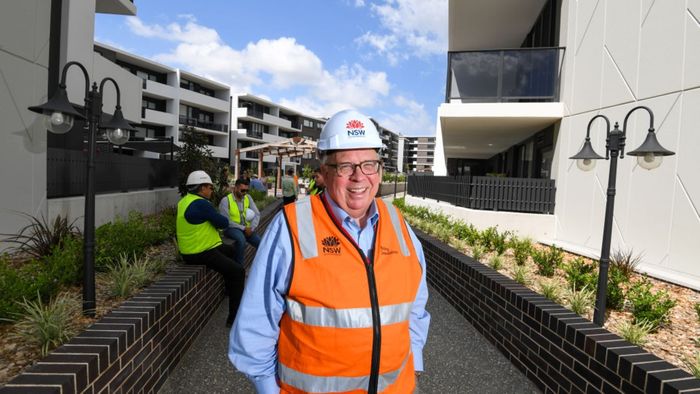 David Chandler will continue serving as the NSW building commissioner through August 2023, according to an announcement made by Minister for Customer Service and Digital Government, Small Business, and Fair Trading Victor Dominello.
Chandler, who was appointed by the former Liberal premier Gladys Berejiklian three years prior, suddenly quit last month due to issues with her interactions with the developer Coronation Property Group and the office of the then-Fair Trading Minister Eleni Petinos. Due to compliance difficulties, the building commissioner had issued stop work orders to the developer for their Merrylands development.
The former NSW deputy premier John Barilaro, who had just joined the Coronation board, called Chandler shortly after the draught order was released and left a message. Last month, Petinos was fired due to claims of bullying against her colleagues.
In his resignation letter, Chandler stated: "My personal experience has been one where engagement with the Minister's office has been problematic. A similar experience has been reported to me by other officers in the department and important pieces of previously canvassed legislation have now run into serious disruption. This is having an impact on the confidence in, and momentum of the reforms that had been previously achieved."
Since then, the Independent Commission Against Corruption has received the letter (ICAC).
Chandler, who has now opted to finish out his term, will continue in his position through August of next year.
"Mr Chandler is a highly respected industry leader and his commitment to the year ahead ensures we will maintain momentum in lifting customer confidence across residential building and construction in NSW," Dominello says.
"He has made significant contributions to building industry reform in this State and I am happy the work can continue under his leadership."
Dominello added that Chandler will collaborate closely with John Minns, the commissioner for property services, to advance industry reform, notably in the strata sector.
Chandler added, "Much has been achieved in the past two years but there is still more to be done to establish NSW's residential building and construction market as the most trusted and customer-centric in the country. I am looking forward to continuing the work we have started."