19 Nov 2022
Designer Australia Awards: 2022 Category Winners Announced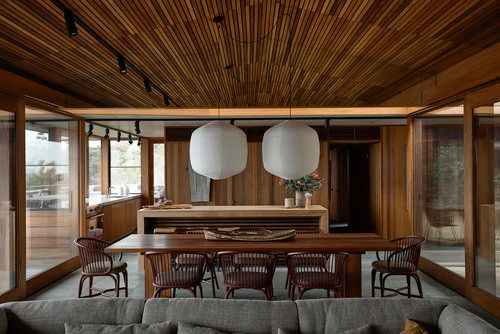 PLACE Category Winner: Kennedy Nolan for Always
Kennedy Nolan for Always was chosen as the Place category winner by the jury in a unanimous vote. This excellent method focuses on a considerate and holistic design methodology that seamlessly integrates the inside and the outside. The members of the jury noted that the idea was carried through to the execution, which was sensitively and thoughtfully anchored in its context. The project combined the resonance of shared memories, history, and landscapes with the reaches of memory, the evocative power of recognising form, colour, texture, and light.
Kennedy Nolan, a well-known studio with a track record for providing highly individualised solutions for their clients, took a thoughtful approach to the site's requirements as well as those of the client, using elegant and subtle materials for construction and furnishing.
In order to take a unified approach to design, the practise is known to treat the Interior Design and the Architecture as separate disciplines. as demonstrated in the project.
They always incorporate the physical environment by choosing reflective and sensitive materials to interact and connect with the history, architecture, and landscape of the area. There is always a structure that both represents and explains the concept of "place."
The interior is clearly defined and uses real materials that fit the environment. Intimacy, refuge, and a sense of calm are created through the use of materials in the design, which brings quiet, dark spaces to a beach house.
This award recognises an exceptional "place" that respects the natural surroundings while also creating a useful space—a sanctuary. It is a thoughtfully designed and executed project that demonstrates a sophisticated response to the site by fusing indoor and outdoor areas.
Designers and Project Team:
Patrick Kennedy, Design Architect
Rachel Nolan, Design Architect
Catherine Blamey, Project Architect
Adriana Hanna, Design Architect
Susannah Lempriere, Project Architect
Peter Cole, Graduate of Architecture
Amanda Oliver, Landscape
Jake Nash, Artist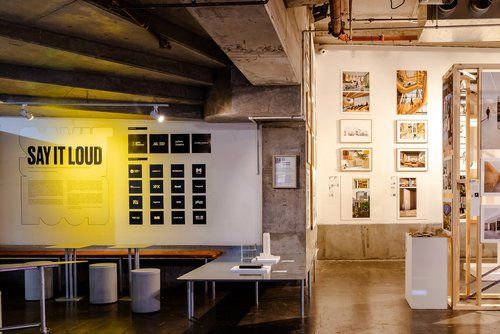 INTERACT Category Winner: Culture as Creative, Beyond the Built Environment and Sandra Githinji Studio for SAY IT LOUD Naarm Melbourne 2022
The DIA has recognised Culture as Creative for SAY IT LOUD for its circular design approach that is based on research, understanding, assessment, and interaction. The jury thought that a strong narrative that was effectively communicated through material choice, space organisation, lighting effect, interaction scenarios, and the overall branding of the exhibition—which is memorable and impactful—was favoured.
The guiding principles and ethos of this project are crucial, emphasising the need to centre rather than marginalise voices while recognising the underrepresented. The project is well-positioned, coherent, and reasoned, informing its approach and execution with postcolonial and gender theories.
Involving the community, choosing and using the right materials, and artfully implementing the design through visually appealing, up-to-date graphics all formed part of the design process' circular approach.
Through exhibitions, carefully curated lectures, and documentaries that attest to the value of their built work and its spatial impact, Culture as Creative elevates the identities and contributions of minority architects and designers. Through both formal and informal learning opportunities, they provide education and introduce architecture as a means of bridging equity gaps. Inter-disciplinary teams are working together on a global scale to decolonize practise using various knowledge systems and cultural practises.
The exhibition design for SAY IT LOUD is based on the brand's tagline, "To elevate what is not seen. To make visible, the invisible," and it responds to the site's industrial materiality (No Vacancy Gallery). The "stepping away" method of rethinking made it possible to reimagine the exhibition design from scratch, which helped the visitor arrive at a final design that was thoughtful and tailored to local interactions between places and people.
SAY IT LOUD is a thoughtful and successfully engaging project. The DIA supports active learning initiatives that are pertinent to the larger ecology of design practise, networks, and communities. Unquestionably, strong interdisciplinary cooperation promoted by partnerships and society promotes design discussion and access to crucial data. Culture as Creative has been honoured for its stand-out interdisciplinary approach to design practice and ability to navigate significant issues.
Designers and Project Team:
Pascale Sablan (Founder & Executive Director of Beyond The Built Environment) - Co-curator
Kholisile Dhliwayo (Founder of Culture as Creative and AfrOURban) - Co-curator, exhibition designer & project manager
Sandra Githinji (Founder & Creative Director of Sandra Githinji Studio) - Co-curator, exhibition designer & project manager
Edem Badu (Founder & Creative Director of Studio Badu)- Brand Development
Dinah Pollard (Graphic Designer at Studio Badu) - Brand Development
Brett Danielsen (Graphic Designer at Studio Badu) - Brand Development
Yukako Iwamoto (Graphic Designer at Studio Badu) - Brand Development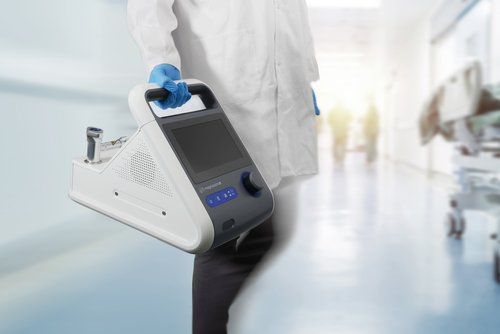 USE Category Winner: Cobalt Design for Cobalt—magAssist VAD Heart Pump
The Cobalt Design for Cobalt—magAssist VAD Heart Pump won the Use category, much to the delight of the jury. The rigors, perceptive, and valuable interdisciplinary design process and concept exploration, which led to a life-saving result, were praised by the jury.
The project was well-planned and well-documented, combining inventive technology and design to produce a valuable end result. The first of its kind, the device uses surgically inserted inflow and outflow cannulas to deliver blood flow to support or replace heart function.
The project teams managed multidisciplinary inputs and experts, including key suppliers, to produce a consistent design outcome for the intricate, multisystem Class III medical device. Cobalt's design process is purposefully team-based, and as the development progresses from understanding, insights, and concepts to prototyping and specification, it makes use of specialised resources. Cobalt was able to coordinate and modify the expertise needed for the task thanks to the diversity of its internal staff (and SMEs).
An excellent product that is the result of close coordination between engineering, design, and medical science is the magAssist VAD Heart Pump. The devices serve a practical purpose, rendering the idea of "aesthetic" all but irrelevant. This presents us with an exciting challenge to reconsider the expanded role of design.
The main goal of this project was to use cross-disciplinary design to produce an original product that combines fundamental ideas. Designers and the work they produce have an effect on the world we live in. The DIA values synergy and collaboration, and Cobalt presented a unique strategy for socially distributed cognition, inclusive group decision-making, and societal building activities for the magAssist VAD Heart Pump.
Designers and Project Team:
Kynan Taylor (Project Leader)
Steve Martinuzzo FDIA (Principal)
Graeme Marshall (Design Lead)
Rob Cuzner (Mechanical Engineering Lead)
Justin Yuan (GUI design)
Josh Henry (GUI design, arm engineering)
Davis Tolley & Chris Coller (arm engineering)
---
Attend Sydney Build Expo, the largest construction, architecture and infrastructure show in Australia. Gain access to 9 conference stages and networking sessions, check out 400+ exhibitors, learn from 450+ high-profile speakers and connect with 20,000+ built environment professionals.