04 Mar 2022
Destiny of Seddon Square Plans is going to be decided by Tribunal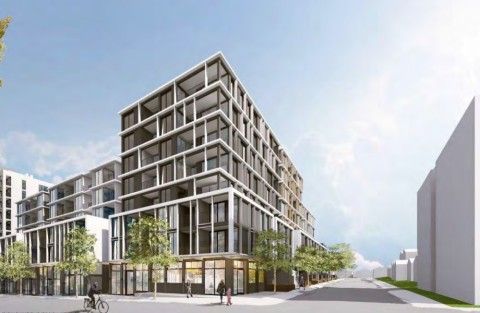 The Victorian Civil and Administrative Tribunal will examine changes to Melbourne's disputed Sneddon Square redevelopment.
Anplus, a Melbourne-based developer, planned 400 flats spread across four buildings with a total height of 11 stories.
Anplus has asked to council to raise the number of homes in the eight-story building one from 168 to 172, expand the commercial net lettable area from 829sq m to 1520sq m, and create a loading dock with Arran Street access.
The proposed alterations also include the elimination of a crossing on Arran Street, a transfer from podium to basement level vehicle parking, re-configuring entrances, and consolidating parking access within building two.
VCAT will consider the revisions in a mandatory mediation on March 28, and a major case hearing is scheduled for June 27 to 30.
The 14,410-square-meter plot, located at 43-57 Buckley Street in Seddon, is bordered by Walter, Arran, Buckley, and Albert streets.
Colliers International sold the land for $20.9 million in August 2016, after it was previously used as a bus depot by Transdev.
The initial proposal designs were rejected by the Maribyrnong City Council in 2019 because the intended building heights exceeded the six-story height restriction.
Residents were also against the proposals, expressing worries about the quantity of public open space to be supplied as well as the rise in traffic, car parking requirements, garbage, and other loading trucks.
While the building heights exceeded zoning requirements, VCAT determined that the range in building heights, site size, and public open space resulted in a development outcome that was acceptable.
Anplus was given permission to use the site for retail, erect a structure, destroy natural vegetation, lower vehicle parking restrictions, and build more than the maximum number of three-bedroom residences.
The council did conduct an investigation to see if an appeal could be filed, but found no errors, no denial of justice, and no jurisdictional issues.
Stephen Wong, Cherin Wai, Chun Wah Wong Wai, and Nelson Chi Wah Wai are the directors of Anplus, which has offices in Southbank and Hong Kong.