07 Jul 2022
Doma Group Gets Green Light for Two-Tower Newcastle Project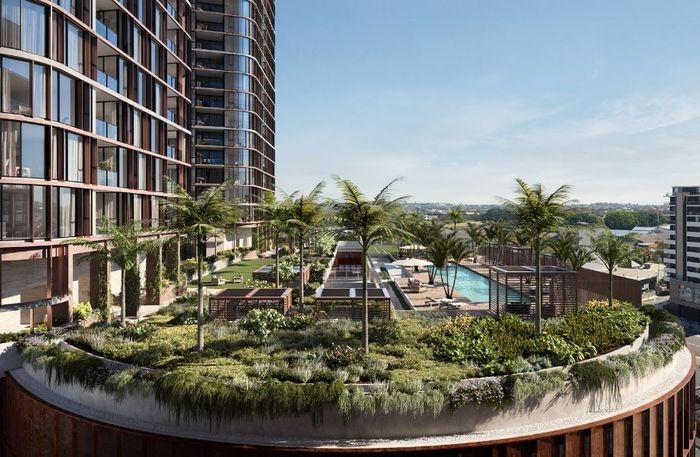 Doma Group has received approval to proceed with its two-tower residential development on the historic old Store buildings site in Newcastle's West End.
The Store Residences will be the final step of a $350 million renovation of the 854 Hunter Street site.
The building, designed by Bates Smart, includes 365 apartments, ground-floor shops, and office space spread between 28- and 30-story towers directly below the Newcastle Transport Interchange.
The Hunter and Central Coast Regional Planning Panel approved the Canberra-based developer's DA, allowing construction of the towers to begin by the end of the year.
"Doma understands the significance of the Store site to the local community and that its redevelopment provides an opportunity to create a legacy for future generations to appreciate," Doma's Newcastle development director Chris Farrington said.
"At every step of this multi-faceted and staged project we have engaged with leading experts to ensure we get the design just right."
Farrington stated that Bates Smart worked with the design review panel, which included three independent architects, one of whom represented the NSW Government Architect, to create a design that is both visually attractive and reflects the heritage of the site.
In 2015, the NSW government purchased the former Newcastle and Suburban Co-operative Society Limited site.
Two years later, it was introduced to the market with the goal of delivering genuine multi-modal transport infrastructure.
Doma won the tender for its proposal after a competitive process.
The design components of the two towers will reflect the original facade and window shapes of the previous Store buildings, and the use of masonry as the major material in the podium level is inspired by other historical structures in Newcastle.
They will include one-, two-, three-, and four-bedroom apartments with views of Newcastle, its harbour, and beaches, as well as one acre of resort-style amenities. The majority of the apartments in the first tower have already been sold.
"The Store will set a new precedent for apartment living in Newcastle through its unrivalled amenity and connectivity," Farrington said.
"Residents will be able to access a host of recreational facilities including a swimming pool, tennis court, barbecue area, community gardens, children's playground and rooftop observation deck."
"We are very excited that with development approval we can now start work to bring our vision to life."