27 Mar 2021
Floods Putting Pressure on Infrastructure Across NSW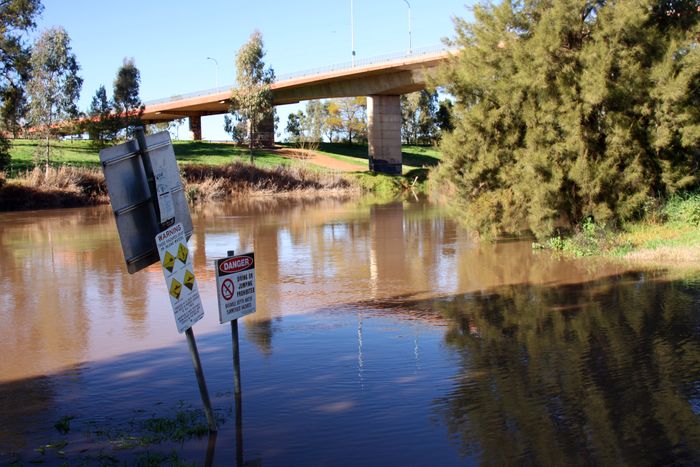 Extreme weather conditions are putting the state's infrastructure to the test, forcing airports, highways, and bridges to close and dams to overflow.
As two major systems collided, the Bureau of Meteorology (BoM) issued major weather warnings, with weather conditions rapidly deteriorating over the weekend of March 20-21.
Natural disaster zones have been declared in several of areas throughout the state, and evacuation orders have been given.
The Australian Defence Force has been sent to assist in the emergency rescue operations, with the Board of Ministers warning that the crisis is "far from over."
More floods expected in Moore
Owing to rising floodwaters, the Dr Geoffrey Hunter Bridge was only available to Emergency Response Vehicles at the time of publishing, which was closely monitored.
Residents of Moree have been advised to travel only when absolutely necessary.
The floods had impacted a variety of services, including the closing of Moree Cemetery and all village cemeteries, Moree Waste Management Facility, and all village landfills, according to the Moree Council.
Councils began to clean up
Although there are still isolated villages, hundreds of roads under water, and flood victims, Kempsey Shire Council has taken the first steps toward recovery.
It could take weeks or months for the Kempsey Shire to recover fully from the flood damage.
The Kempsey Shire Council has announced that it is working hard to help residents and businesses return to normalcy.
The Council's work teams are tasked with a variety of duties, including clearing highways, assessing bridge and road damage, clearing landslips, and fixing potholes.
Crews from Eurobodalla Council have been evaluating the damage and making repairs in their area as well.
There was still a lot of water in the town, and a few roads were still closed.
Flood damage to council property worth more than $240,000 qualifies for a Natural Disaster Declaration by the NSW Government, which provides funds for flood-damaged properties repairs.
In 2020, four flood declarations were made for floods in February, July, August, and October, with a fifth proposal pending in December.
The Eurobodalla Council anticipated Natural Disaster Declaration eligibility for the March 2021 floods.
Debris risk alert issued by NSW Maritime
Fast-moving, potentially lethal debris was streaming through large parts of the NSW river systems, triggering a call to suspend all non-essential boating before the extreme weather event passed.
Although it should go without saying that boaters should avoid launching in flooded rivers, NSW Maritime Executive Director Andrew Mogg stressed the importance of people recognizing the hidden hazards associated with boating in other parts of the river system.
"What we are seeing on the NSW North Coast is a one in 100 year flood event, while we are also seeing issues all through the NSW waterway system, even waterways hundreds of kilometres from flood zones," Mr Mogg said.

"People need to understand just because it may not be raining at your location – the flow of flood waters across the state is severe and has impacts downstream some hundreds of kilometres away.
"The impacts to and associated risks with flooded waterways such as Hawkesbury or Macleay rivers may seem obvious, as the surrounding towns are literally under water and in some cases entire houses are floating past.
"Everyone is strongly advised to monitor weather and flood warnings and adhere to any guidance provided by SES and emergency services. Now is not the time to go boating.
"Due to the centralised nature of the river system, this flood event is impacting all of our waterways as water flows downstream.
"Just like we know that the majority of an iceberg lies below the surface, debris and hazards in a waterway are often submerged or semi-submerged.
"We are receiving reports of trees, shipping containers, vessels and large remnants of infrastructure such as buildings and jetties."
Mr. Mogg also reminded boaters that hundreds of navigation markers are likely to be off-station and would need to be reinstalled. If the unsafe conditions have subsided, the cleanup work will begin.
"Our Boating Safety Officers will conduct audits of all of the state's waterways when it is safe to do so and we will be getting on with the job or reinstating these markers. But until then, if you're on the water you are effectively boating blind."
Newcastle Airport runway re-opens
Due to severe flooding and harsh weather conditions, Newcastle Airport was forced to close before midday on Wednesday, March 24.
Newcastle Airport continued to inspect the airfield on a daily basis before operations were able to resume.
Those with flights scheduled in the coming days could contact their airline to confirm their flight status.
Warragamba Dam levels drop after spill
The amount of water pouring from Warragamba dam has dropped to 200 gigalitres per day (GL/day), down from 240 GL/day on Tuesday 23 March and 500 GL/day on Sunday.
Inflows have fallen to 150 gallons per day overnight as rain has stopped falling across the catchment, and are predicted to continue to decline in the near term unless the catchment receives more rain.
Other Sydney supply dams, such as the Nepean, Cataract, Cordeaux, and Avon dams, are also receiving inflows.
According to forecasts, the rate of spill at Warragamba would likely decrease drastically, but it could remain at low levels for some time, depending on weather conditions.
WaterNSW has a dedicated 24-hour crisis management unit that is closely tracking weather and dam inflows with the Bureau and the NSW State Emergency Service.
Throughout the rain case, WaterNSW continued to work closely with Sydney Water and NSW Health to track possible water quality impacts on untreated supplies.
Rainfall a positive sign for Canberra's dams
For the second time since the Cotter Dam enlargement in 2013, Canberra's dams hit a milestone of 100 percent gross storage capacity on March 22.
Water storage levels in the ACT fell below 45 percent (123.6GL) in February 2020, following high temperatures in early 2020 and two of Australia's driest years on record.
Storages have recovered dramatically as a result of a wetter-than-average 2020 and the start of a La Nina event, with all four of the ACT's dams now complete and carrying 277.83GL.
Icon Water Managing Director, Ray Hezkial, said, "We've been pleased to see a considerable increase in rainfall over the last twelve months, compared to recent years, and this has meant Canberra's water storages are in a much healthier place than this time last year.
"While the current rainfall has filled up storage levels, Icon Water are always planning for future droughts and are considering all options to protect Canberra's long-term water security.
"While it may not seem the case at present, Australia is the second driest continent on Earth, and we cannot rule out significant drought again in our future," Mr Hezkiel said.
"We're considering a number of viable options to ensure Canberrans have a secure water supply for now and the future and of course, we'll be engaging with the community to hear their thoughts in this space as well."
Queenslanders urged to stay safe
During the severe weather conditions impacting Queensland, residents were advised to stay indoors.
In the 24 hours leading up to March 22nd, there was a lot of rain in different parts of Queensland, particularly in the south-east.
Several accidents involving people trapped in floodwaters in their cars had been reported to emergency services.
Mark Ryan, the Minister for Fire and Emergency Services, urged people to pay attention to alerts from organisations such as the Bureau of Meteorology.
"We are in a situation at the moment where very heavy downfalls of rain are occurring in very short periods of time, which is leading to dangerous situations arising very suddenly.
It is imperative that people stay abreast of the weather warnings and also that everyone take a very cautious approach when driving on the roads."
Website: infrastructuremagazine.com.au