21 Nov 2022
The Food Innovation Precinct is the Newest Agribusiness and Food Science Centre in Western Australia, Created by I2c Architects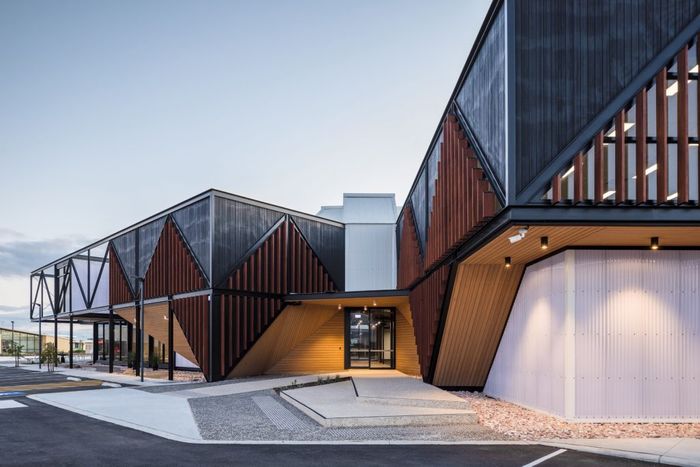 The hub will be the industry's showpiece, displaying cutting-edge technology and food science initiatives. It is situated in the Peel region, 75 kilometres from Perth, a place noted for its environmental agriculture and agronomy.
The initiative builds on the vision of CEO Dean Unsworth and Shire of Murray's already legendary status as a provider of world class produce.
The centre will provide services to three industries: product development, educational research, and commercial innovation.
Separate departments for operations in food science, marketing, and research and development will be interconnected with these facilities.
The Shire of Murray hired i2C Architects to build a master plan that facilitated cross-sector collaboration and promoted a sense of unity.
According to Shire President Councillor David Bolt, the ground-breaking initiative is anticipated to generate up to $330 million in the F&B industry and an additional $737 million for the overall economy over the next five years, delivering a billion-dollar boost for Western Australia.
"There's nothing quite like this project in Australia – it's a regional hub for food and agri-tech businesses, offering development and research grants which translate into between 17 and 51 new food businesses and employment creation of between 169 and 506 jobs," Bolt says.
The agrifood industry in Western Australia is the second largest export market and is known both domestically and globally as a pioneer in the production of high-quality food.
In order to uphold the Shire of Murray's goal, i2C Architects made sure the precinct design featured visual and physical connection between each building.
During the master planning stage, the idea of connection was emphasised in order to encourage collaboration between different departments, create a social environment, and eventually create a community.
Lead architect Chris Egan states that the precinct honours the distinctive personality of the area with unified detailing that strikes a balance between industrial and agricultural elements.
"Our vision was to imbue the facility's design with a progressive character, developing a unity throughout the precinct with particular form and material selection, whilst maintaining a uniqueness to each of the individual facilities through various combinations of those selections," says Egan.
"The exposed steel frame and bracing alongside the dark shiplap cladding defines a narrative of farming and agricultural facilities, while natural timber panels are also fashioned to create external harmony that frame the transient social spaces.
"Unpolished concrete, brickwork and dense landscaping are used to create an external environment that is congenial to the built form."
The indoor courtyard connects the Precinct and serves as a bridging "social" zone that promotes networking, according to Egan, while the outdoor areas that connect the Precinct together aid in creating synergy among the facilities.
"This is a destination that will develop its own social and cultural following through the facility's ability to bolster the industry, but also due to the structure's modern yet pragmatic design," he says.
---
Attend Sydney Build Expo, the largest construction, architecture and infrastructure show in Australia. Gain access to 9 conference stages and networking sessions, check out 400+ exhibitors, learn from 450+ high-profile speakers and connect with 20,000+ built environment professionals.