13 Sep 2021
Gleeson Family Wins Approval for Townsville's Hive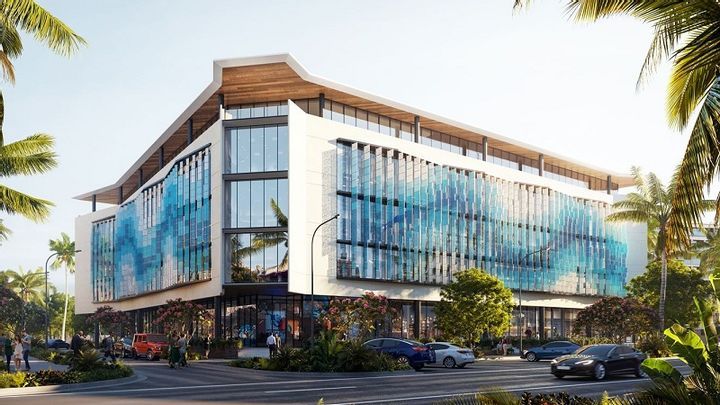 Following council clearance, Gleeson Group is preparing to begin construction on redeveloping an entire site in Townsville.
Stage one of the Hive received authorisation to construct a five-story contemporary skyscraper on Flinders Street in Townsville's CBD, directly across from the Reef HQ Aquarium.
The building, which has 6472 square metres of office, retail, and service industry space, was designed by Gleeson in collaboration with DMA Partners and architect Conrad Gargett.
The Great Barrier Reef Marine Park Authority, which will occupy two levels of the structure, will be the anchor tenant.
Therese Smith, managing director of the Gleeson Group, expressed her joy at the start of construction of their flagship asset.
"It is stage one of our world class inner-city mixed-use project, the Hive, and marks a positive step forward for our region," Smith said.
"As citizen investors, generations of our family live here and we are focused on the Hive being a placemaking project with a legacy for future generations to enjoy.
"We will tender for a build partner in the coming months and construction of 1 Flinders Street is expected to begin in mid 2022."
The development, according to Townville deputy mayor Mark Molachino, will be a welcome addition to the precinct.
"There's no doubt that this end of Flinders Street has been ready for development for some time and I am delighted that this project is coming to fruition," Molachino said.
"Council's planning team have undertaken a thorough assessment of the application and given it the green light, subject to a number of conditions covering issues such as landscaping, car parking and footpath upgrades."
The facility will be expanded by the family-owned investment firm to accommodate 18,000 square metres of area dedicated to marine research, heritage, arts, and culture.
A concert hall, conference centre, hotel, research and educational facilities, apartments, medical facilities, and the refurbishment of the state-listed Queen's Hotel were all planned for later stages.