12 Jul 2019
Going for the Green: Sustainable Building Management in Australia gets competitive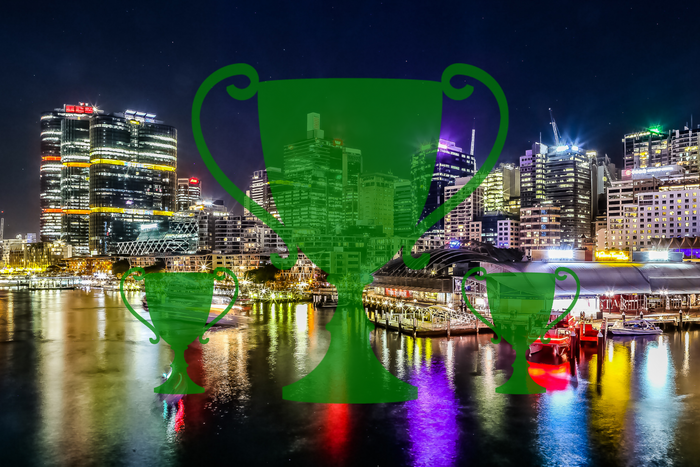 Introduction:
A newly introduced competition pits workers, companies and building managers across the nation against one another to see who can improve and outshine competitors with their green credentials.
Established from a joint initiative between City of Sydney's CitySwitch and the Better Buildings Partnership, the Better Buildings cup is a year-long competition seeking to band together Australia's landmark buildings and largest corporations in a challenge to see which corporate entity can best reduce their carbon footprint.
Set up in 2011 by the Lord Mayor of Sydney, Clover Moore, the Better Buildings Partnership brings together property owners and managers for the sake of improving the performance and sustainability of buildings located within the City of Sydney area. The CitySwitch Green Office program represents a collective of companies that represent over 16% of Australia's total office spaces.
Information on the competition:
The competition has advertised itself as "a race to make your office building a place that's better for people and the planet". For participating parties, the competition is an opportunity to be recognised as the building housing Australia's happiest, healthiest and most sustainable workplace. All sustainability efforts, big and small, will be tallied up in this competition and awarded points to determine who is the victor. The competitions site has mentioned riding to work, to switching to renewables and cutting waste as some of the potential activities employees may engage in to acquire points.
This first of its kind competition to take place in Australia will be governed by a points-based system that works for hand in hand with the local NABERS rating system. Since its launch at the beginning of April 2019, towers 1,2, and 3 of Sydney's Barangaroo, One Martin Place, Perth's Brookfield Place and Melbourne's 385 Bourke Street are among some of the nation's high profile entrants chasing the cup. As of yet, landlords and managers have to lead the charge for sustainability, with the competition actively encouraging them to make a difference and enhance the sustainability credentials of their establishments.
Companies engaged within the participating buildings have already noticed a number of key internal changes around the office place to improve the building's environmental standing. New recycling initiatives, encouraging employees to participate and report their involvement in the competition, utilising reusable utensils at work cafes and changing to a sustainable energy provider are all common institutional changes being undertaken by the competing parties.
Some of the prominent companies and landlords currently signed up to participate include the Commonwealth Bank, Linkedin, Land lease and Dexus. Evidence of their building management sustainability efforts can be observed and tracked via the building/company's NABERS Energy rating.
Highlights of the competition thus far:
One of the key coordinators in the competition is Esther Bailey, a National program manager at CitySwitch. Speaking on the thinking behind the initiative, Ms Bailey explained the goal of the project was to enable companies and landlords the chance to showcase to their tenants and employees the environmental initiatives they are currently engaged in as well as open talks regarding the environment-saving initiatives in a way that is light and entertaining.
"We have amazing, global-leading buildings owners and companies in our cities...From a building owner or company point of view, [the Better Buildings Cup] is an amazing way to help them to understand what their people really care about, and to showcase the action they are already taking." - Esther Bailey
Although the majority of points will be attributed to large-scale building maintenance operations that seek to undercut the building's carbon footprint, the competition has been eager to integrate smaller-scale initiatives being undertaken from individual employees. Individual company members are given the opportunity to sign up for the program, earning points on behalf of the building by accomplishing and documenting small activities like taking alternative transport to work, switching off their computer monitors at the end of the workday and using recycled work materials. Those who have signed up on the Better Builds Cup website are also eligible for prizes.
"It was really important to make this fun first and foremost, with simple actions that suit [employees'] lifestyles and heaps of prizes to stir that competitive spirit," - Esther Bailey.
Speaking on behalf of Dexus, portfolio manager Alexandra Brownlee spoke highly of the Better Buildings Cup, believing it to be a welcomed opportunity for the company and its tenants to further the environmental initiatives at their place of work. Most notably, their participant building located at 100 Harris Street, Pyrmont has taken part in sustainability efforts that included the installation of a brand new solar panel system, planting of a local herb garden, reducing food waste and holding educational seminars on clean eating for employees. Elaborating on their company's approach to the competition, Ms Brownleee said that Dexus has been working hard to monitor and regulate resource consumption.
"Buildings generate 23 per cent of Australia's carbon emissions, but they also provide some of the cheapest solutions. It just takes the right building and great partners wanting to create better workplaces...We're engaging with our customers on a range of activities that focus on improving their awareness of energy, water and waste consumption," - Alexandra Brownlee.
The winner of the Better Buildings Cup competition will be announced in March of 2020; however, a live leader-board shown on the Better Buildings Cup Website provides a clear indication as to how the competitors are doing in real-time.
Interested in Building Management and Sustainability? Check out the Building Management Summits and Sustainability in Construction Summit taking place during the Sydney Build Expo 2020!