02 Jan 2023
Graya Announces Second Project in Palm Beach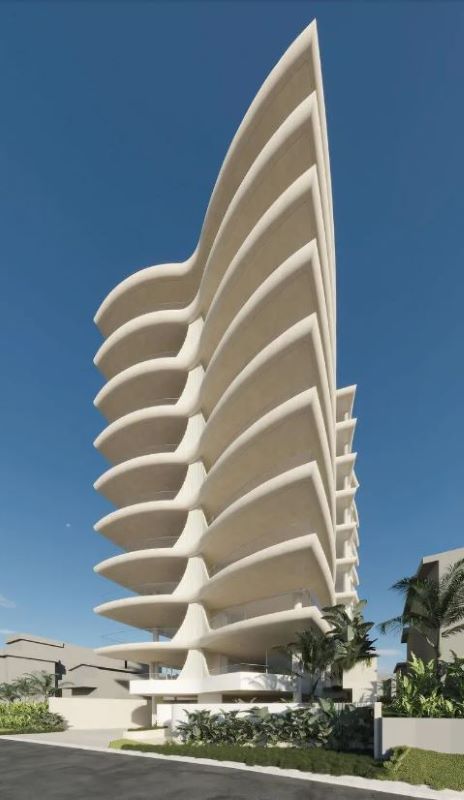 "We want to break records. We strive to completely complete every project; we don't do anything haphazardly.
And Rob and Andrew Gray, brothers, base each business move they make on this way of thinking.
However, Graya is extending its reach further afield at Palm Beach on the Gold Coast after more than ten years of building luxurious residences in Brisbane.
And the Gray brothers are moving on with their devoted 145,000 social media fans.
A block away from the surf club, which Rob Gray claims is representative of the amenity on offer in this "wonderful neighborhood," the integrated developer-builder has submitted plans for its second site in Palm Beach at 152-154 Jefferson Lane.
Graya accelerated plans for its most recent property, Kloud, and filed plans for a seaside residential complex called Ripple in August of this year.
According to its designs, the boutique 20-apartment building will have a nine-story height and a combination of two-, three-, and four-bedroom apartments, offering the market a range of price ranges, according to Gray.
According to Gray, "We really like what Gold Coast has to offer in terms of a lifestyle."
The Graya product is usually extremely expensive and is always intended for owner-occupiers who demand the highest level of amenities and meticulous attention to detail.
"Therefore, whenever we decide to construct developments, they must be in upscale locations. Palm Beach, in our opinion, is undervalued. It's incredibly [compelling] how close the restaurants and beach are.
In the more sedate coastal region, there have been numerous proposals for multi-residential complexes, but Gray claims that their premium product stands them apart in the luxury end of the market. In the Kloud development, prices will start at $1.3 million for a two-bedroom apartment, with four-bedroom units expected to sell for over $2.95 million.
---
Attend Sydney Build Expo, the largest construction, architecture and infrastructure show in Australia. Gain access to 9 conference stages and networking sessions, check out 400+ exhibitors, learn from 450+ high-profile speakers and connect with 20,000+ built environment professionals.