08 Apr 2022
Green Building Council Releases Roadmap to Net Zero Carbon Precincts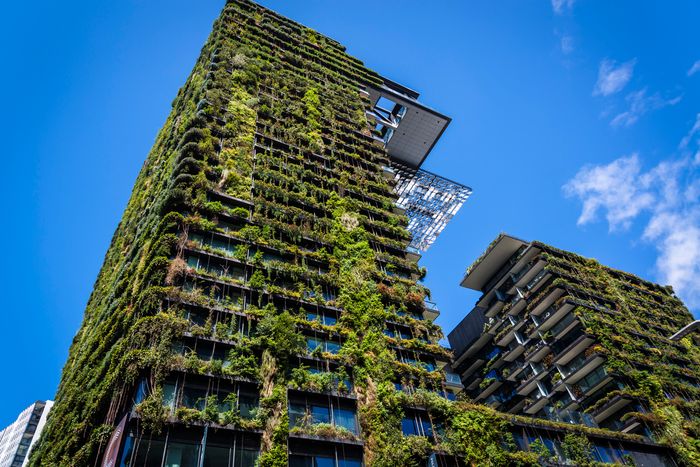 The Green Building Council of Australia has published a road map to decarbonize Australia's precincts, with a nett zero aim for new precincts by 2030 and a nett zero goal for existing precincts by 2050.
The Climate Positive Roadmap for Precincts identifies five critical measures that all stakeholders must do to achieve decarbonisation, including:
embedding climate positive pathways into all stages of planning
committing to fossil-fuel-free precincts and ensure policy and planning processes support this ambition
removing the barriers to low carbon precinct energy solutions
driving lower upfront carbon in materials and construction activity
committing to delivering low carbon buildings in all precincts
All stakeholders, including developers, investors, planners, precinct operators, materials suppliers, and policymakers, will benefit from the Roadmap.
According to GBCA's senior manager of market engagement Nick Alsop, urban areas being developed now will have carbon implications for generations, therefore it's critical that opportunities are taken advantage of immediately. Transportation, buildings, water, and waste infrastructure emissions can all be influenced by early decisions.
"It's becoming increasingly clear that low carbon precincts will be a powerful solution to decarbonising our economy," Mr Alsop said.
"But we're also excited by the other benefits that we see in sustainable precincts – they're efficient, healthy, resilient and tread lightly on the planet. They offer developers the opportunity to demonstrate their commitment to sustainability, responding to the growing call to action that we are seeing from investors, shareholders and consumers.
"We've seen some great examples of leaders in our sector already achieving these targets to drive carbon reductions in precincts that are now in operation and being enjoyed by communities.
"Our report highlights some of these precincts through case studies, and we're really looking forward to continuing to add to this list as we see more sustainable precincts come to life."
The case studies cited in this roadmap are all developments that have earned six Green Star ratings and are already setting the standard for carbon reduction. They are as follows:
The Ginninderry community, which was a collaborative venture between the ACT Government and Riverview Developments, was built across the ACT and NSW. This was Canberra's first all-electric, renewable-energy-powered neighbourhood. Ginninderry will have a population of over 30,000 people by 2055.
Ed Square is a connected urban enclave in Edmondson Park, south west Sydney, comprising energy-efficient and renewable-powered residences and businesses.
Lendlease created a climate positive community in Barangaroo South, NSW, which is Australia's first certified carbon neutral zone under the Climate Active project, scoring an incredible 104.98 out of a possible 110 points in the Green Star rating.
The Sydney Olympic Park Authority (SOPA), which is part of the NSW Government, requires all new buildings to meet Green Star, NABERS, and BASIX standards.