10 Feb 2021
Gunyama Park Aquatic & Recreation Centre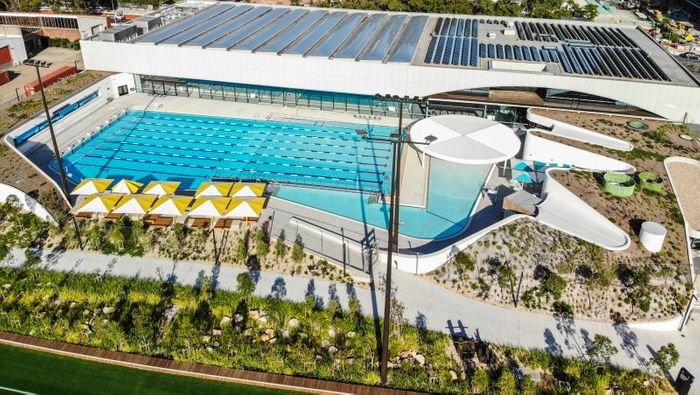 Press Release from Mirvac: Gunyama Park Aquatic & Recreation Centre, the latest state-of-the-art facility to be completed within our Green Square community in Sydney.
With indoor and outdoor lap pools, a hydrotherapy pool, a kids aqua play pool, a fitness centre, a synthetic sports field, and an organic design that draws inspiration from many of Sydney's nearby ocean pools, the new aquatic centre represents part of the
City of Sydney
's $540 million commitment to creating world-class facilities for those living in and around Green Square.
As the first town centre to be delivered in Sydney in over a century, Green Square includes a strong overall vision for health and wellness, complemented by the new aquatic centre, and by our latest stage of luxury apartments - Portman On The Park.
North-facing alongside a lush new park, Portman On The Park is the first residential building in Australia to seek WELLv2 Certification, a globally recognised benchmark designed to improve the health and wellness impacts of the built environment.
We're thrilled to see Gunyama Park up and running, especially since, once all the infrastructure is complete, the walk from Portman On The Park will be less than 300m.
For more:
greensquare.mirvac.com
*Centre images courtesy City of Sydney. Photos by Chris Southwood