13 Sep 2021
Gurner Reveals $1.25 Billion Four Surfers Paradise Towers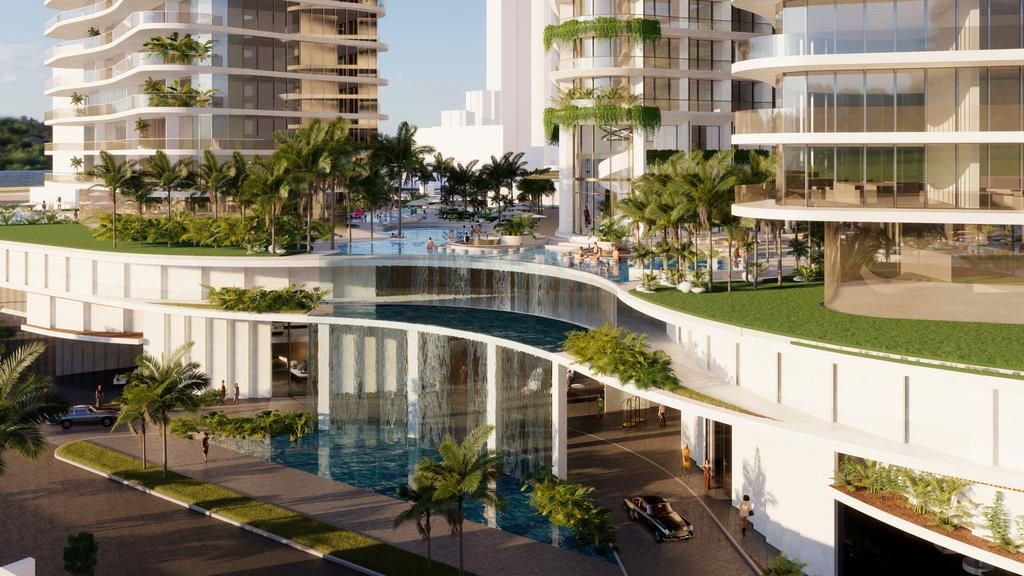 In a $1.25 billion joint venture with investment firm Wingate, Gurner Group plans to construct four skyscrapers with a total height of 57 stories on the Gold Coast.
On 112 Ferny Avenue, Surfers Paradise, site, the La Pelago development would have 889 apartments, a 200-key hotel in tower three, a 2000sqm health club, and 5500sqm of restaurants, shops, and conference facilities.
In 2019, the Ralan Group sold the entire block to the Victorian-based developer, which was previously licenced for 1000 flats.
Warren and Mahoney collaborated with landscape architecture firm SWA to create fresh "private island" themed plans for the 13,000sq m site.
SPG Land and Gordon Corp are contemplating a $800 million triple-tower complex on the King Tutt's Putt Putt site, which was lodged in July, less than 100 metres away.
For the development, Gurner CEO Tim Gurner said they were searching for an international hotel brand that would be a fresh entrant to the Australian market.
"We are well progressed with an international EOI process with some of the world's best five-star hotel brands, and we are very excited to announce more details in months to come," Gurner said.
"La Pelago will allow us to draw on our unique experience in the retail, signature amenity and urban regeneration space, and apply it on a grand scale.
"When designing the project it was really about me dreaming about where we all want to be right now and for me that is a hot and sunny luxury private island."
The first part of the project, which will connect Budds Beach and Surfers Paradise Beach, is set to open later this year.
Following the success of a number of partnerships in Melbourne and Sydney, Warren and Mahoney design principal Barrington Gohns expressed his excitement to be collaborating with the company on a Queensland project.
"The foundation of La Pelago is steeped in context and identity, acknowledging the tension between river and coastline, and the design only takes what it can give back," Gohns said.
"A strong focus on health wellness resonates throughout, along with a carbon neutral manifesto we continue to drive with Gurner."
Gurner is in charge of a $7 billion pipeline that runs through over 7000 apartments along Australia's eastern shore.
St Moritz in St Kilda, FV in Fortitude Valley, and Victoria and Vine in Collingwood are among the group's projects.