05 Apr 2022
HPG Won Court Appeal to Progress its $700m Plan in One Sydney Park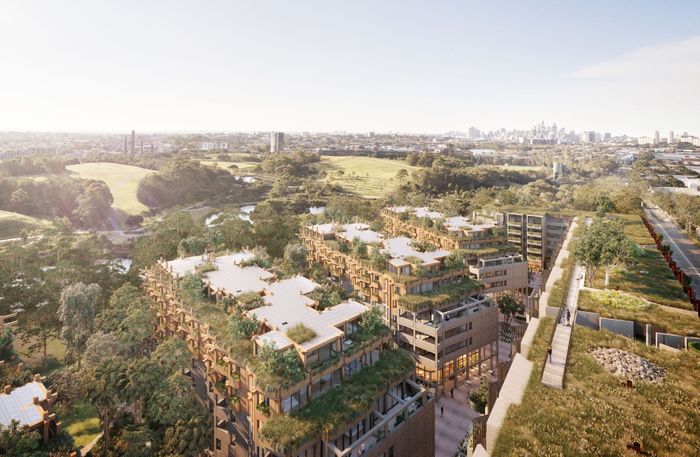 Developer Hailang Property Group will finally go on with its $700 million mixed-use residential complex at One Sydney Park after a protracted six-month court fight with the City of Sydney Council and five years in planning limbo.
After the City of Sydney Council rejected the development application, scaled-back plans for 356 flats in eight structures on the border of Sydney Park were filed with the New South Wales Land and Environment Court in August last year.
HPG received concept clearance for its industrial development at 205-225 Euston Road in Alexandria, however detailed design and first works development applications were denied in June 2020.
The council said that the designs were too different from the original idea and winning design competition proposals, and that it had received numerous community objections to the project.
Commissioner Peter Walsh, on the other hand, stated in his decision that he was "not convinced by these representations."
"For a number of years, the site has been part of a planning process relating to its conversion from an industrial to a mixed-use residential scheme," Walsh said.
"The conversion of such sites to help meet Sydney's housing accommodation needs is part of the greater metropolitan area planning process."
Commissioner Walsh accepted the testimony of planning experts that the planned construction would be "compatible with Sydney Park and would not have an unjustified detrimental effect on user enjoyment of the park" when it came to the violation of building height regulations.
HPG development director Barney Oros said he was "very pleased" by the appeal's conclusion and that he could now share the good news to buyers who purchased off the plan in 2018.
Despite the lengthy planning period, 40 buyers, mostly downsizers, remained committed to the project, according to Oros.
"A lot of people have trust in the system and how it functions," Oros added.
"Over the last six months, we've been working diligently to ensure that everything is in order.
"We took a chance and backed ourselves, so we've spent the last six months working with our project managers to get them ready for tendering and building."
Oros stated that the tendering process will begin at the end of the year, with construction beginning the following year and the project expected to be completed in 2025.
HPG will create a marketing plan to relaunch the project later this year.
The mixed-use precinct, designed by MHN Design Union and Silvester Fuller, will have 356 apartments, two-story penthouses, and 48 two-story terraces.
With deep planting and large setbacks, the design aims to nestle the precinct into its parkside location, blurring the borders of the tree canopy with the project.