07 Jun 2023
Hunter Street Skyscraper Moves into Next Phase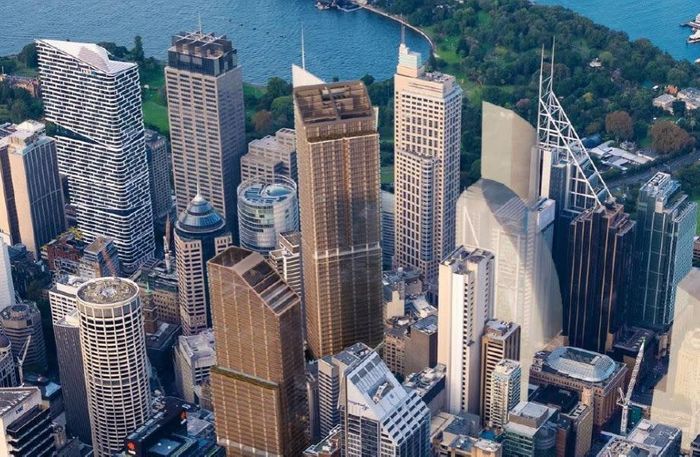 Sydney's Hunter Street over-station skyscraper project has entered the next phase as the way is prepared to redevelop the site.
Milligan Group has applied to the City of Sydney to demolish buildings on the Hunter Street and Pitt Street sites as part of the redevelopment.
These works will make way for a 52-storey skyscraper tower over the top of the new Hunter Street Station, part of the NSW government's $6.5-billion Sydney Metro West rail line, a 24km rail link between Westmead and the CBD.
Proposals for the site received final endorsement from the Central Sydney Planning Committee in February, 2023 after these plans were initially outlined last year.
Four buildings from four to 15 storeys, mainly B-grade office space with retail uses on the ground floor, currently occupy the site.
Milligan is planning to demolish three buildings on the site, specifically the buildings at 19-21 Hunter Street, 23-25 Hunter Street and 105-107 Pitt Street, as part of the project's next phase.
One of the buildings on the site, a four-storey Victorian Italianate building at 15-17 Hunter Street, formerly known as Pangas House, has been gazetted as a heritage item by the City of Sydney and therefore was not included in the current development application.
The detailed design of the future commercial building will be the subject of a separate and subsequent application following a design competition, which began last month.
The 52-storey commercial office building planned for the site will comprise about 51,000sq m of gross floor area, as well as retail tenancies within the podium and public domain improvements.
The skyscraper has been touted as the world's tallest hybrid timber building.
Milligan Group's vision for the site and project is "to deliver a legacy building for Central Sydney in the form of a world-class commercial office tower in the commercial core of the CBD".
Source: the Urban Developer
---
Attend Sydney Build Expo, the largest construction, architecture and infrastructure show in Australia. Gain access to 10 conference stages and networking sessions, check out 400+ exhibitors, learn from 500+ high-profile speakers and connect with 35,000+ built environment professionals.