05 Jul 2023
Institute Calls for Amendments to NSW's New Affordable Housing Planning Rules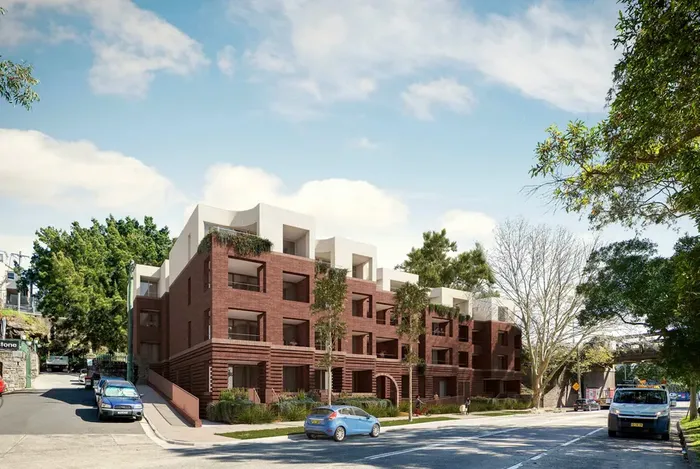 The New South Wales government has unveiled plans to increase the supply of affordable and social housing in the state by offering developers fast-tracked planning assessment and extra developable area.
Residential developments of more than $75 million of capital investment value, with a minimum of 15 percent gross floor area allocated to affordable housing, will be assessed through the State Significant Development pathway, which allows for faster planning decision through the Department of Planning and Environment.
They will gain a 30 percent floor space ratio boost and an extra 30 percent height allowance above local environment plans.
The New South Wales chapter of the Australian Institute of Architects says it fully supports the government's measures to deliver more housing; however, it is calling on the government to make amendments to the legislation that allow for affordable housing provisions to be limited to 15 years.
The Institute says affordable housing should be provided in perpetuity. It calls on the government to legislate that affordable housing be managed by registered not-for-profit affordable housing providers. It also asks the government to implement date limits to development approvals to prevent land banking.
The Institute says without these amendments, the legislation effectively delivers a 15-year developer slush fund.
"It is improbable that in 15 years' time there will be sufficient change to the housing environment, or the financial position of essential workers, to enable them to return to the general rental market," the Institute said.
"If communities are to support increases in development in their local area for the express purpose of helping solve the housing crisis, it is critical that this is in perpetuity – we do not believe that developers should get a pay day in 15 years' time for the additional impact that these uplifts will have on the day-to-day lives of our communities. The legislation provides significant benefit to developers in the form of uplift, beyond the requirement to provide essential housing.
"We would also like to see a time limit on the 30 percent uplift projects achieving Development Consent of five years to the issue of an Occupation Certificate from the date of the principal approval (excluding any subsequent 4.55 variation approval) – to ensure actual delivery of housing to combat land banking."

Source: ArchitectureAU
---
Attend Sydney Build Expo, the largest construction, architecture and infrastructure show in Australia. Gain access to 10 conference stages and networking sessions, check out 400+ exhibitors, learn from 500+ high-profile speakers and connect with 35,000+ built environment professionals.