29 Apr 2019
Leveraging data to improve national freight efficiency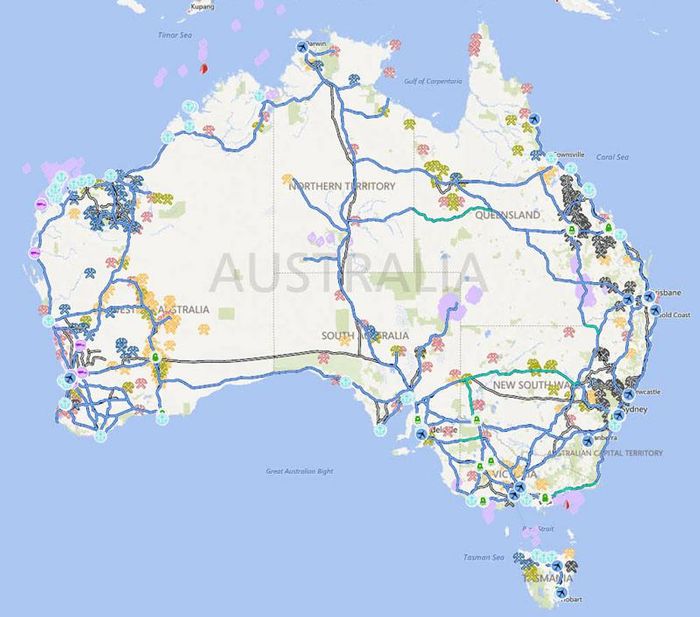 Looking to streamline and grow Australia's freight network, the Australian Federal Government has outlined a plan which involves efficiently collecting and analysing freight data. Federal Minister for Infrastructure, Transport and Regional Development, Michael McCormack backs this initiative claiming that "We know better data makes better decisions and that means jobs and opportunities can flow."
The progress report on the development of the National Freight and Supply Chain Strategy Delivering on Freight details the Federal Government's commitment to the freight sector, including 4 key projects:
A National Freight Data Hub,
A National Freight and Supply Chain Strategy
Road infrastructure investments
A National Heavy Vehicle Regulator.
This initiative was announced at the start of the month alongside a report from the iMOVE Cooperative Research Centre. The paper published highlights the freight data that needs to be analysed and suggests how utilizing different techniques to collect the relevant data could improve the reight sector planning and operations.
A 20 year National Freight and Supply Chain Strategy was promised by the COAG Infrastructure and Transport Ministerial Council in May 2018. This strategy will be the basis to lead the Federal Government's initiative in improving the connectivity of all freight modes and supply chain.
It is hoped that implementation of the strategy by industry and all three tiers of Government from 2019 will enhance the competitiveness of all Australia's regions in the domestic and global market. The Federal Government's commitment to the initiative includes an $8.5 million in its 2019-20 Budget to settle the design of a National Freight Data Hub that will help business and governments plan and make better operational and investment decisions, and in hand help achieve truly liveable, efficient and affordable cities and regional centres across the country.
Apart from this, The Federal Government, as well as the industry and the state, territory and local governments are looking to deliver a National Freight and Supply Chain Strategy. The project aims to ensure that the nation can meet the ever-growing tasks and keep freight moving efficiently. "Freight volumes are expected to double and the nature of the freight task is changing, yet there is more to do to continue to grow freight productivity," Mr McCormack said. "A 20-year vision is needed for coordinating investment, regulation, and planning across all modes—road, rail, air and maritime—to drive real improvements to Australia's freight productivity."
Furthermore, a $4.5 billion Roads of Strategic Importance initiative by the Government looks to enhance the country's road freight network. Federal Assistant Minister for Roads and Transport, Scott Buchholz, said Delivering on Freight showcases the Government's other commitments."Our commitment to the National Action Plan includes investing to remove pinch points in key freight corridors, improving heavy vehicle access to local roads and improving the availability and ways we can share freight data," Mr Buchholz said.
The Government is also contributing $8 million for the National Heavy Vehicle Regulator to streamline the approval process for road access by heavy vehicles.