14 Jan 2022
Lodging Plans for Surfer Paradise Tower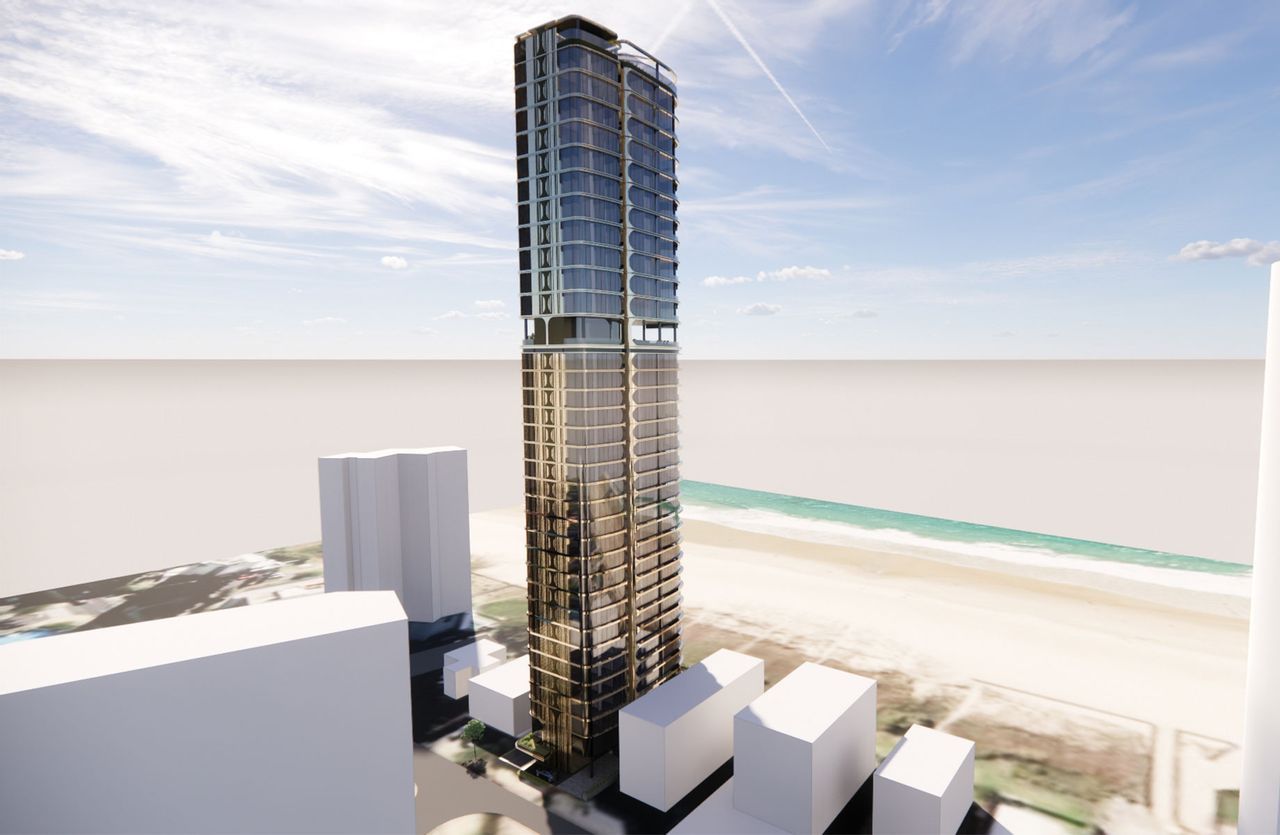 Iris Capital, a well-known Sydney developer, is expanding its presence on the Gold Coast, with plans for a "luxury" residential tower in Surfers Paradise.
71 on Garfield will be the name of the 38-story residential skyscraper proposed on a small 900-square-meter site at 73 Garfield Terrace.
The project will be located at the Broadbeach end of Surfers Paradise, halfway between Yuhu Group's Jewel and Q1, the world's 11th highest all-residential skyscraper.
In July, Iris Capital, founded by Sam Arnaout, purchased the property for $30 million from construction magnate Mick Power, amounting to $20,000 per square metre—a new high for bigger coastal plots in Surfers Paradise.
The Premiere, an eight-level beachfront apartment complex with a 20-meter beach frontage, would be replaced by the developer's proposed DBI Architecture-designed skyscraper, which has been submitted with the Gold Coast City Council.
Only 52 apartments will be available for owner-occupiers, with two apartments per floor planned for the bottom half of the building and a two-story "beach house" planned for the upper half.
There will be nine full-floor apartments, one double-level "lower" penthouse, and one double-level "upper" penthouse at the top of the building. There will be five bedrooms in the latter, as well as a private rooftop deck.
According to DBI's design statement, the building was created for purchasers seeking bigger residences and a new degree of coastal refinement.
Since the outbreak, demand for Gold Coast apartments has increased, particularly for larger, more expensive dwellings, driven by downsizing owner-occupiers and interstate purchasers taking advantage of the development of work-from-home opportunities.
The skyscraper will be erected on top of six levels of underground parking for 115 cars, which will be accessible via a planted arbour on the site's southern side.
On level two, there will be community amenities, and on level 24, there will be an elevated recreational podium with a pool, gym, sauna, and residents' lounge.
Each apartment between levels 25 and 34 will have its own plunge pool overlooking the ocean, providing extra "in-home" facilities to residents at the top of the structure.
After announcing plans for a $800 million, two-tower building at Broadbeach in September, this is Iris Capital's second major push on the Gold Coast in recent months.
The developer announced at the time that it will begin pivoting away from apartment building in Victoria in the medium term.
The famous Niecon Plaza site, which it bought for $58 million from the family of late fish tycoon George Raptis in early 2021, is slated for a large mixed-use renovation.
Victoria & Albert Broadbeach, the company's proposed mixed-use complex, would have two residential buildings with 30 and 40 stories and more than 330 units. It will also include a total of 5458 square meters of retail, eating, and office space spread out across two floors.
Both developments will be located on a stretch of property between Surfers Paradise and Broadbeach that has seen a flurry of site acquisitions and high-profile development proposals recently.
After paying $45 million for the 2251sq m beachfront site of the 14-level Surfers Royale, renowned Queensland developer David Devine is developing a $340 million luxury skyscraper with 108 apartments over 38 stories at 7-9 Northcliffe Terrace.
Nearby, Sydney-based Sammut Developments, in collaboration with Alceon, wants to build a $200 million, 35-story skyscraper with 49 apartments at 43 Garfield Terrace, on the site of the aging 10-story Garfield on the Beach.
Central Equity, Melbourne's most prolific apartment developer, has also disclosed plans for a 56-story residential tower on the junction of Garfield Terrace and Frederick Street, after combining 19 titles to create a 3259sq m block.
Meanwhile, Brian Flannery, a rich Queensland businessman, and his wife, Peggy, have been quietly staking their own beachside claim in a property play worth about $20 million.
It consists of the Kuleena apartment complex at 27 Garfield Terrace, as well as two additional buildings to the north, totaling 2026 square meters.
In addition, Meriton, owned by Harry Triguboff, has recently filed plans for a dual-tower construction in Surfers Paradise on the Gold Coast, just as it finishes work on its neighboring skyscraper, Ocean.
A total of 637 apartments are planned on a 4400 square meter site at 152 The Esplanade..