22 Mar 2023
Macquarie Park a Hotbed for Developers and Planners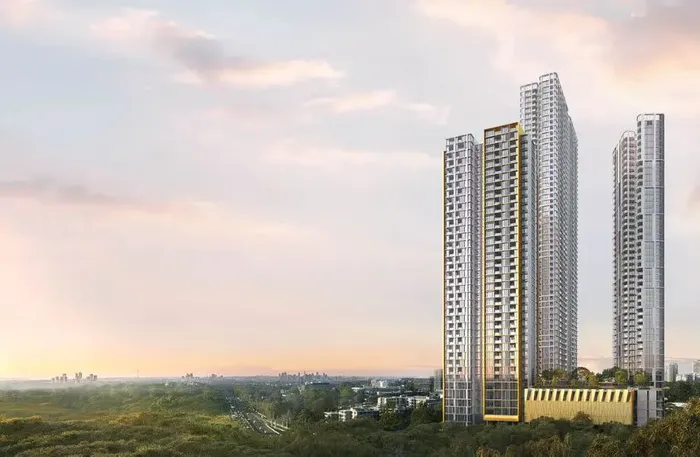 State and national developers are swarming to Macquarie Park in Sydney's north-western suburbs, drawn by the area's closeness to a major university, a research hospital, a business park, a renovated railway station, and the neighborhood's renovated commercial centre.
The region, described as "an innovation precinct and economic powerhouse," is poised for additional growth as the most recent phase of rezoning studies is currently under way.
In an area that is already a hotbed of development and building activity, those will include thorough masterplanning and the implementation of additional planning restrictions throughout Macquarie Park to direct future development.
Alongside residential buildings, such as Eco World International's 123-apartment complex, which was approved last week, major student housing initiatives, including Singapore-based Centurion's $132 million purpose-built site, have been inaugurated.
A massive, three-tower mixed-use development at 100-108 Talavera Road was only been given the green light by Harry Triguboff's Meriton.
Meriton's proposal "exhibits design excellence which positively contributes to the overall architectural quality" of the Macquarie Park Corridor, according to a letter of permission from the planning authorities.
The complex known as Trilogy, created by architects PTW, will be among Australia's tallest suburban buildings.
Sale prices for apartments start at $670,000.
The latest permission follows a procedure that lasted over six years, with the initial demolition activities being approved upon in 2017.
After receiving approval in 2019, the complex's first phase, which is situated to the west of the present location, is already finished. Sydney North Planning Panel approved a preliminary concept development application for the site's subsequent stage in 2020.
At a cost of $362 million, the new proposals, which were presented to Ryde City Council in early 2022, ask for the construction of an additional three structures.
Building A will have 206 apartments spread across 36 levels and 38 stories.
Building C will have 59 floors and 521 units spread across 54 levels, while Building B will have 345 flats across 45 storeys. Two and three bedroom residences will make up the majority of the homes.
The application includes a multi-story podium carpark with 1256 parking spaces and a four-story basement.
The proposal also calls for a five-story podium with 807 square metres of retail space, a 562-square-meter restaurant, and a 120-space daycare centre.
Urban Property Group, a well-known Sydney developer, is expecting that Ryde City Council's approval of revised plans will make it easier for it to move on with its own Macquarie Park plans.
At 94 Talavera Road, not far from the Meriton approval, UPG—led by brothers Patrick and Mark Elias—is requesting 119 apartments spread across 16 stories, along with basement level parking.
Sydney North Planning Panel should make the final decision, however the developer's $36.4 million construction project was put on hold after officials took too long to make a decision.
In a Section 34 hearing before the NSW Land and Environment Court, where both parties hold discussions to identify the points in dispute, weigh possibilities, and try to come to an agreement, UPG verified that the so-called "deemed refusal" had become a component of the proceedings.
The 2780 square metre plot is also located in the Macquarie Park Corridor, which is "a premier technology park filled with globally competitive businesses and strong links to Macquarie University," according to town planners Ethos Urban.
A total of 36 one-bedroom, 58 two-bedroom, and 24 three-bedroom units are included in the Cox Architecture plan. Four bedrooms will only be in one. There is space reserved for 123 automobiles.
The skyscraper will exceed the 45-meter maximum building height restriction at 51.1 metres.
The proposed construction is on land that "contains a challenging topography," according to documents initially filed to Ryde City Council in January of last year. Ethos Urban pointed to a slope of around 9 metres from south-west to north-east.
The council and developers had attended a Section 34 mediation conference, according to a spokesman for Ryde, who also acknowledged that the development application had not been decided within the required 40 days. May 2023 had been designated as the hearing date.
"The applicant has however lodged amended plans and these are currently on exhibition," the spokesman said.
"If council is happy with these plans it is possible to request the matter be returned back to a section 34 conference rather than a full hearing in May."
UPG has had a busy start to the year after last month's filing of plans for a 178-townhouse development in the Edmondson Park neighbourhood of south-west Sydney.
---
Attend Sydney Build Expo, the largest construction, architecture and infrastructure show in Australia. Gain access to 9 conference stages and networking sessions, check out 400+ exhibitors, learn from 450+ high-profile speakers and connect with 20,000+ built environment professionals.