20 Nov 2021
Mirvac Adds Another Tower to $1 Billion Newstead Masterplan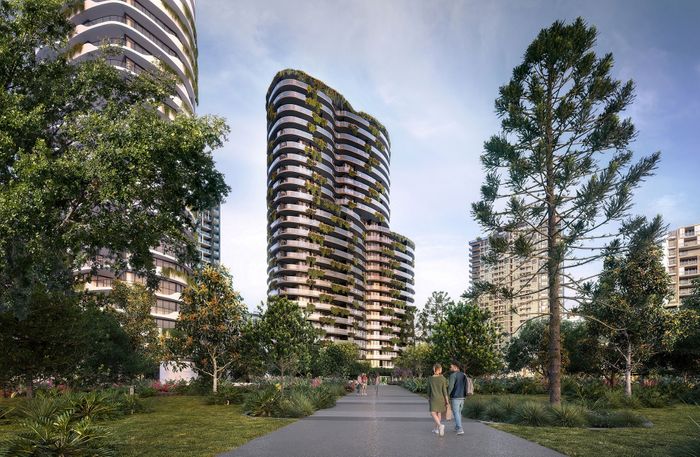 On the Brisbane River, Mirvac has submitted designs for the sixth tower in its $1 billion residential Waterfront Newstead district.
The country's largest publicly traded developer has submitted a building proposal for a 25-story residential tower with 135 units and 825 square metres of ground floor retail, built by its own team.
The project at 57 Skyring Terrace in Newstead is the second stage of Mirvac's "Sky Precinct."
There will be a mix of one, two, and three bedroom residences, as well as huge four bedroom pavilions and penthouses, in the building.
On level two, there will be a riverside rooftop with a pool, sunset bar, sky gardens, wellness areas, as well as a gym and business centre to support the growing trend of working from home.
It will have a selection of great retail spaces on the ground floor, which will be integrated with manicured green enclaves, water features, and covered areas connected to the nearby Waterfront Park.
The planning phase for the next stage was accelerated after the successful debut of a neighbouring property, Quay, which is nearing sell-out after over $155 million in sales, according to Mirvac head of residential Stuart Penklis.
"The response to Quay has been phenomenal and we realised early on it was going to reach its sales targets well ahead of schedule, prompting us to start looking at expediting timelines for this exciting next stage," Penklis said.
"We've carefully considered how the [new] building will interact with the broader Newstead precinct, including an active street-level, which we envision will become a destination in its own right, providing improved linkages to the river, Gasworks and green spaces for the whole community to enjoy."
Since 2001, Mirvac has been building its Waterfront Newstead neighbourhood, which includes the finished Pier, Park, and Unison buildings, as well as the next stage, Quay and LIV Anura, which is now under development and expected to be completed in early 2024.
Quay is a mixed-use building featuring ground-level retail and 136 premium residential units across 25 storeys, ranging from one to four bedrooms, built for owner occupiers, and obtained development clearance in July 2020.
At 60 Skyring Terrace, the developer is also nearing completion on Shore, a mixed-use project that will have 333 apartments split across two towers, as well as offices and retail businesses.
Mirvac has similarly scaled designs for a 25-story residential tower with 143 apartments at 58 Skyring Terrace.
Mirvac anticipates releasing the new building to the market in mid-2022, pending approval.