08 Feb 2022
More Levels Added to Four-Tower Residential Plans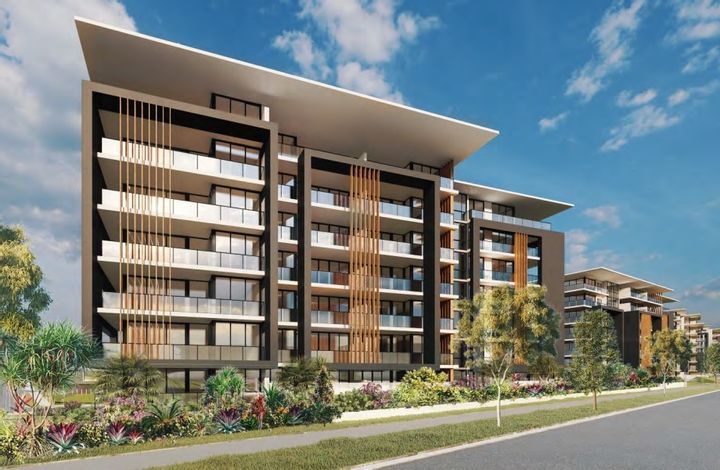 The Eiko Group is going on with the next phase of its large-scale Gold Coast development, which will include 157 units in Coomera.
Cadmium Development will construct the flats across four eight-story buildings in the Urbana development at 215-233 Foxwell Road, Coomera.
This is in addition to the project's previous approvals, which include 178 flats spread across four six-story buildings and 81 connected residences on the 78,240sq m site.
Form Landscape Architects' Precinct 3 plans, created by Archidiom, are for the remaining 15,210sq m at the southern end of the property, which includes swimming pools between the two pairs of buildings.
The latest proposals contain identical floorplates to the approved masterplans, but each structure will be two or three storeys taller.
Despite the extra stories, the overall number of apartments will remain the same, with 85 two-bedroom and 72 three-bedroom flats available.
The application said, "The proposed constructed form is broadly commensurate with the approved floor plan layout for Precinct 3 of Urbana, which is the subject precinct."
"The sole modification is that each building's height is increased to mirror the City Plan's evolving built form objectives, allowing for a diversified distribution of the allowed residential output."
"As a result, the residential density will be maintained as permitted."
In January 2021, nearby Keylin and Kinstone purchased 47.7 acres on Foxwell Road, close south of Coomera's growing town center.
Since then, the Gold Coast's median house price has fast approached $1 million, with houses rising 35.1 percent and condos rising 26% to a median of $582,521.