15 Oct 2021
New Caloundra Library to be Designed by Wilson Architects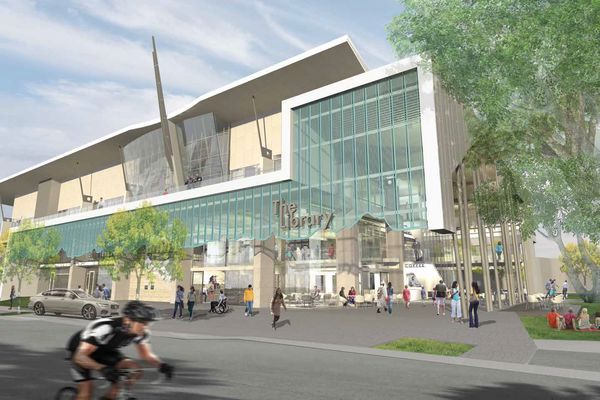 Wilson Architects of Brisbane has been selected by Sunshine Coast Council to execute the final plans for the Caloundra District Library.
The project will transform 1 Omrah Avenue's outdated council chambers into a three-story contemporary library with community gathering space and council administration offices.
It will replace the existing Caloundra Library, which is the Sunshine Coast's busiest library and is "bursting at the seams," located just across the street.
Wilson Architects created the new library's concept drawings, which were approved by council in April of this year. These designs pay attention to the building's butterfly roofline and "beautiful soaring ceilings," as well as Bill Venardos Park's adjacent green area.
The three levels of the library will be allocated to diverse uses. There will be designated children's sections, customer service desks, a covered outdoor room and terrace, as well as event space on level one. On the second floor, there will be library work places, collections, quiet spaces, amenities, outdoor exercise space, "maker space," a podcast recording room, and a conference room. Level three will feature councillor offices as well as a variety of community meeting rooms that may be reserved.
The library is one of several projects in the works for Caloundra's downtown area, including an events centre, a regional art gallery, and a new town square.
Construction is anticipated to begin in 2022 and end in 2024.