23 Aug 2023
New Timber Industry Body Campaign to Focus on a Renewable Future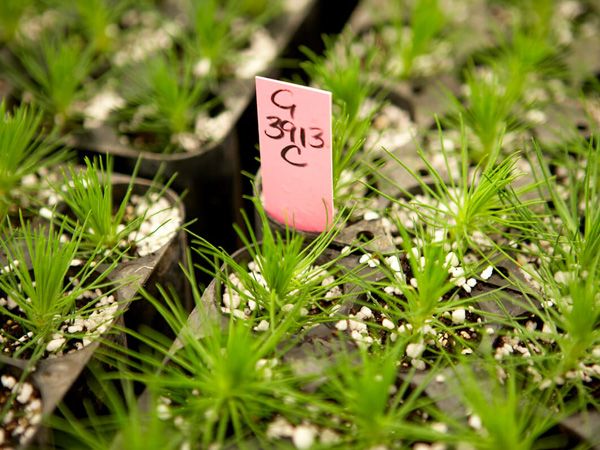 Forest & Wood Products Australia (FWPA) has unveiled its 2023 The Ultimate Renewable Campaign, which aims to change wide-held consumer perceptions of forestry.
The new campaign will launch across free to air television, streaming video, out of home, radio, and social media. Builder and TV personality Adam Dovile acts as the face of the campaign, which outlines the life cycle of timber from seedling to the final product, as well as its transgenerational benefits.
Videos and images of forestry and children in wood-rich environments feature heavily throughout the campaign, which underlines the need for an increased amount of certified wood needing to be used in the age of decarbonisation.
"This is an opportunity to reshape consumer perceptions of the industry," says FWPA's Head of Marketing and Communications Sarah Downey.
"People are naturally saddened when they see images of a newly harvested forest area, but what they don't think about is the climate-change-tackling carbon stored in the wood that's been removed from the atmosphere by growing trees and the replanting of the trees for future generations.
"Sustainably sourced wood is an important renewable building material, and we should be supporting and celebrating the renewable aspects of its production and use."
2022's campaign saw 25 percent of respondents surveyed following its completion recalling seeing at least one of the messages. Commercials will appear throughout top-rating programs such as The Block, Seven and Nine news and both AFL and NRL matches, including their finals series via video on demand.
FWPA have also launched a new website to coincide with the campaign, with the intention of creating meaningful connections between individuals and sustainable materials. Research, information and collaboration are regarded as the pillars of the organisation's new look.
Source: Architecture & Design
---
Attend Heat, Energy, Air & Water Expo 2024, leading HVAC-R Exhibition in Australia. Gain access to 10 conference stages and networking sessions, check out 400+ exhibitors, learn from 500+ high-profile speakers and connect with 35,000+ built environment professionals.