09 Feb 2022
Next Docklands Tower Plans Filed by MAB Corporation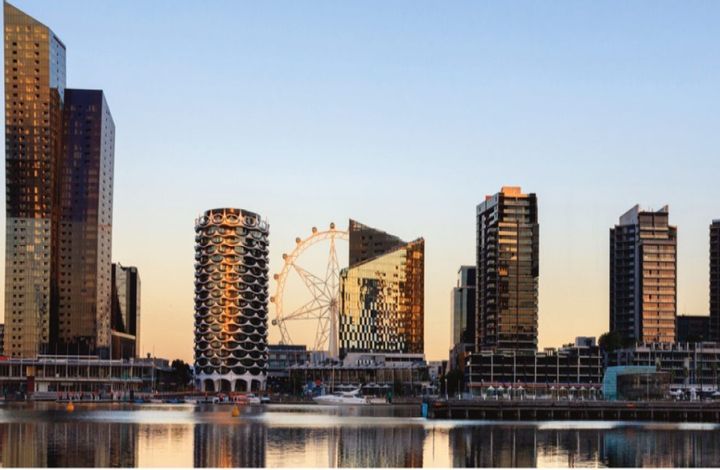 With MAB Corporation filing designs for Docklands in Melbourne, the next stage for a precinct that began in the 1990s has begun.
The property at 473-505 Docklands Drive, part of the NewQuay sector, is slated for a 24-story skyscraper by Michael and Andrew Buxton's MAB Corporation.
As part of the application, permission to exceed the maximum permissible height is requested.
The skyscraper, designed by Freadman White Architects, will include 192 apartments, including townhouses, shop-top apartments, loft-style flats, and single-floor apartments.
75 one-bedroom, 89 two-bedroom, and 28 three-bedroom apartments will be available.
The bottom level will have three stores with a total floor space of 128 sq m, as well as townhouses facing the street.
From the ground floor to level five, four office spaces will be located in one corner of floors one to four, totaling 442 square meters.
The loft apartments will be on floors two to four, while the single level flats will be on levels six to 23.
Terraces, a gym, a pool, a kitchen, a boardroom, a lounge area, a poker room, and a library will all be available on level five.
In the basement floors of the plan, there are 189 automobile parking spaces and 74 bike parking spaces.
Between NewQuay West Lot H to the east and the Ron Barassi Snr Oval to the west lies the 2285sq m plot.
The District Docklands tram station, as well as the Moonee Ponds Creek Trail, NewQuay Promenade, and Vic Harbour, are all within walking distance.
MAB Corporation was established in 1995, and the Buxton brothers are fifth-generation real estate developers, having started a real estate agency in 1861.
The $130 million, 20-story Escala project, which began building in 2019 and is now selling, is MAB Corporation's most recent tower in the NewQuay development.
Elm & Stone, another NewQuay property, was also just finished by the developer.
"When we came to Docklands, it was designed as a business park," said Andrew Buxton, director of MAB Corporation.
"We felt it deserved to be residential on the water."