19 Apr 2019
Notre Dame Architectural Competition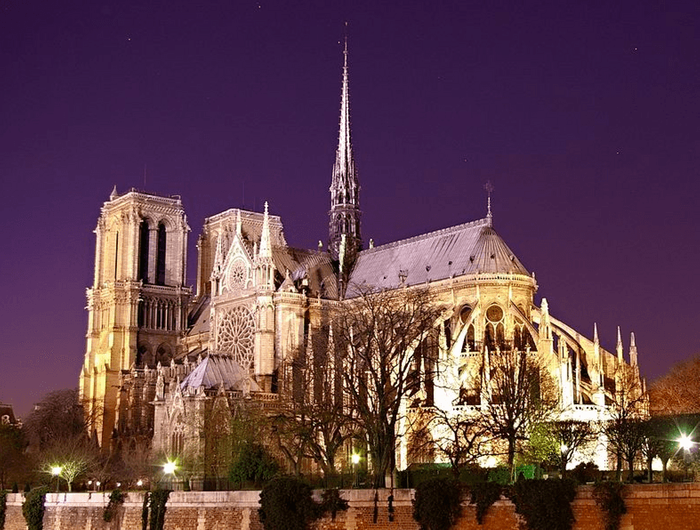 Following the tragic fire at France's iconic Notre Dame Cathedral, it has been announced that an international architectural competition will be run to redesign the roofline.
Édouard Philippe, French Prime Minister stated that the new design could reflect the current world we live in. The building, which is over 850 years old would be given "a spire suited to the techniques and challenges of our time". He went on to add that an estimation of the cost of rebuilding the cathedral had yet to be made. So far, French billionaires, multinationals and private donations have raised in excess of €880m for the restoration.
The French President, Emmanuel Macron spoke to the nation last Tuesday and promised that Notre Dame would be rebuilt – and be "more beautiful than before." Macron went further and added that the work would be completed within 5 years. Experts have already stated since the speech that the timetable would be very difficult to achieve. Building practices on such a historic structure are complicated, the location of the Cathedral made access difficult and the bureaucratic red tape involved could prove problematic.
Philippe Demay, a fire brigade official said the cathedral's twin towers would have collapsed if it had not been for the quick action of over 400 firefighters.