20 Jun 2022
NSW Allocates $500m to Boost Home Supply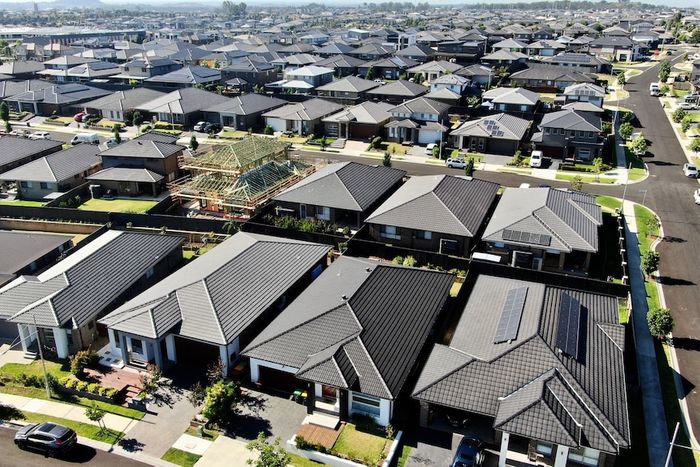 To address housing supply and affordability challenges, a half-billion dollars will be invested in unlocking land and speeding residential infrastructure across New South Wales.
The plan, which will be included in the NSW budget on June 21, aims to supercharge the state's housing stock by assisting in the construction of "hundreds of thousands of new homes."
It includes a $300 million investment to assist local governments in delivering shovel-ready infrastructure projects that will enable new home development in Sydney and major rural areas.
A total of $89 million will be spent on providing speedier planning assessments, $69.8 million on rezoning important housing precincts to make more land development-ready, and $33.8 million on developing a 10-year regional housing supply pipeline.
Following the announcement of the budget allocation, the NSW government announced a $780.4 million proposal to test a shared equity scheme to help boost home ownership.
Housing availability, ownership, and affordability, according to NSW Premier Dominic Perrottet, are three of the state's most pressing issues.
"This is about getting keys in doors with this commitment supercharging housing supply to help people across the state get one step closer to home ownership," he said.
"We know one of the biggest constraints on housing supply is a lack of supporting infrastructure like water, roads, sewers and parks."
NSW Treasurer Matt Kean said the state's planning system would be improved, allowing more homes to be built on existing and new property at the rate required to fulfil demand.
"Prioritising planning assessments for new homes will make it faster for high quality planning proposals to be approved," he said.
"We are anticipating hundreds of thousands of homes will be delivered sooner, through faster state and local rezonings and approvals."
The $500 million budget commitment, according to UDIA NSW chief executive Steve Mann, is long overdue and will only go some way to tackling housing affordability in the medium term.
"We need to see results quickly, with dwelling approvals down 24 per cent from the supply peak," he said.
"Improving housing affordability requires a long-term plan for investing in development-ready land and improving the slowest planning system in Australia.
"We need to spend the next two years developing solutions that will enable consistent funding to avoid the feast or famine cycle that we have been in over recent years and a permanent fix for the planning system."
Luke Achterstraat, executive director of the Property Council of Australia in NSW, said the budget effort was much-needed, but that its success would be determined by the quality of its execution and the speed with which it was implemented.
"We are some 100,000 homes short of where we need to be in NSW so it is timely," he said.
"Too many times we have seen governments squib the opportunity to make lasting change to our planning system.
"But if we get the implementation right, we can generate a new productivity super-cycle that will improve the living standards of future generations."
The budget housing measures total more than $1.2 billion, including an investment in a shared equity trial that matches the federal government programme.
The NSW government will pay up to 40% for a new property and up to 30% for an existing property purchased by qualifying buyers under the shared equity scheme.
For the next two fiscal years, up to 3000 places will be available each year.
Key workers, as well as older singles over 50 and single parents with children under the age of 18, will be among the participants. They must put down a minimum of 2% of the buying price as a deposit.