22 May 2023
NSW Gov Commits $39.5m to Recreational Transport Infrastructure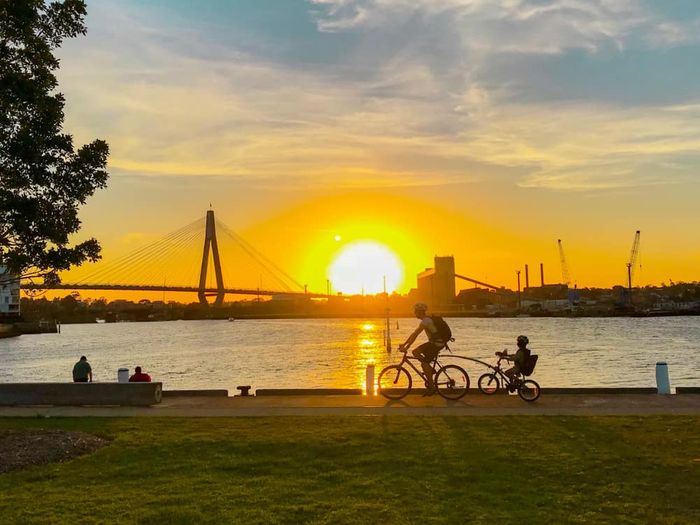 The New South Wales Government has renewed its Get NSW Active program, which is set to deliver funding to more than 80 walking and cycling projects across the state.
Get NSW Active will provide $39.5 million in funding to 50 councils to deliver projects that will encourage walking and bike riding in their area.
Key projects to be delivered across the state include:
$3 million to design a new 4m wide bridge across the Cooks River and design a second, as well as improve access across the popular walking and cycling route
$3.1 million for the construction of the 2.6km Norwest Boulevard Share Path on the southern side of Norwest Boulevard from Windsor Road to Old Windsor Road
$2.25 million for pedestrian improvements at Wentworth Park Road, Glebe, that will widen footpaths and improve pedestrian access through several intersections
$750,000 for an Active Travel to School upgrade improving access to public schools, childcare facilities and playgrounds in Penrith Council
$1.5 million to construct a 2.1km off-road shared path including a new pedestrian bridge over the Main Water Supply Canal at Mackay Avenue in Griffith
$1.16 million to construct new footpaths along Bent Street in South Grafton
$711,000 for asphalt and lighting installation on the Silver City Highway shared path near Coomealla High School
$630,000 to build a walking and cycling path between the Forbes CBD and new homes in Goldridge
View the full list of successful applicants.
New South Wales Minister for Transport, Jo Haylen, said, "These projects will improve the way people walk and cycle around their communities, giving them the option to leave the car at home and walk or bike ride through their suburbs.
"We want to see everyone able to get out and walk or ride a bike safely, whether it's with the kids on the weekend or as part of their daily commute.
"And for every person that chooses to walk or cycle, it will mean one less car on our roads and taking up parking spaces, or one more seat free on public transport for others.
"The projects being funded as part of the renewed Get NSW Active program include new pedestrian bridges, new cycleways and better links for kids to be able to walk safely to and from school.
"These projects will link in with the existing network of cycleways and footpaths to create a safe, separated web of paths to help people travel around our state."
Upgrades include new footpaths, new cycleways and improved safety features that will encourage people to walk or cycle and help to relieve pressure on roads and public transport networks, as well as being part of a healthy lifestyle for New South Wales communities.
Get NSW Active 2023/24 annual program received 523 applications from councils across the state with the new round of funding allocated for 44 Greater Sydney projects and 40 regional projects, with $13.6 million of funding for regional projects in this round.
New South Wales Minister for Regional Transport, Jenny Aitchison, said, "Half of this funding has been committed for projects in regional or outer metro areas, which will provide a significant boost for each of these local areas.
"Communities across the state from Lismore to Wagga Wagga, will benefit from improved active transport infrastructure, encouraging everyone to try walking or riding as a healthy and enjoyable transport option.
"These projects will be a great investment in our regional towns and cities, connecting community centres and creating liveable neighbourhoods.
More than half of the 44 active transport projects funded for Greater Sydney will be delivered in Western or Southwestern Sydney, with an investment of more than $13 million.
In the regions, 50 councils have secured funding for projects that provide walking and bike riding connections across their community.
Member for Canterbury, Sophie Cotsis, said, "The people of Canterbury are set to benefit with five projects to receive funding in the City of Canterbury Bankstown.
"These projects will deliver improved walking and bike riding infrastructure, including an upgraded shared path from Phillips Ave to Tasker Park, improved safety, and accessibility to existing paths at Fore Street and at the intersection of Wardell and Lang Road.
"The funding will also allow planning and design to begin for the replacement of the pedestrian cycleway bridge crossing at Charles Street and plans for a new shared path on the southern side of Unwins Bridge in Earlwood.
"Our community already embraces the network of walking and cycle paths throughout the area and this funding will make it safer and easier for everyone to get out and walk or ride.
"I am so pleased that the State Government is listening to our community and is taking immediate action to support our community through these walking and cycling projects."
Read more at Infrastructure Magazine
---
Attend Sydney Build Expo, the largest construction, architecture and infrastructure show in Australia. Gain access to 10 conference stages and networking sessions, check out 400+ exhibitors, learn from 500+ high-profile speakers and connect with 35,000+ built environment professionals.