07 Jul 2023
NSW Gov't Introduces Connecting With Country Framework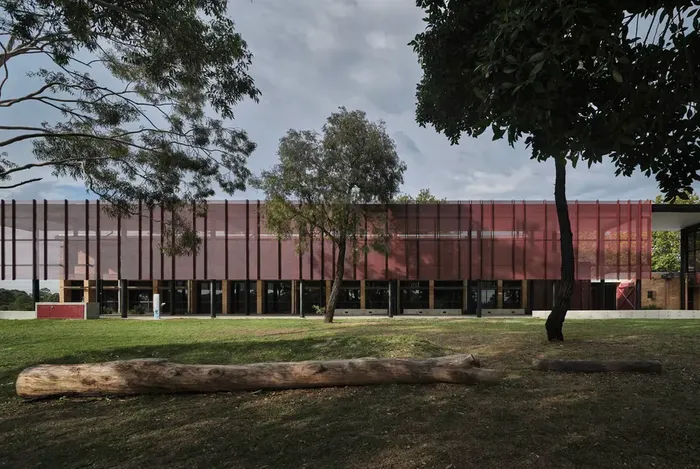 The New South Wales government has finalized its Connecting with Country Framework, which provides guidance for designers, planners and governments on how to respond to Country and empower Aboriginal voices in the design process.
Developed by Government Architect NSW, the framework encourages all built environment projects to take a Country-centred approach, guided by Aboriginal people.
"What better time to introduce this important new planning and design guide than during NAIDOC Week – a time when we celebrate and recognize the rich history, culture and achievements of Aboriginal and Torres Strait Islander peoples," said planning minister Paul Scully.
"Introducing this framework will enable the NSW Government to better protect Country, community, and sacred sites in the planning and design of our places and buildings.
"Archaeological investigations and recording of Aboriginal heritage have been a well-established part of the planning process. This new framework builds on those practices by valuing, respecting and being guided by Aboriginal people, who know if we care for Country it will care for us."
The framework aims to improve the health and wellbeing of Country through sustainable land and water use management in order to reduce the impacts of natural disasters; valuing and respecting Aboriginal cultural knowledge through co-designed development projects; and protecting Aboriginal sites and ongoing access for Aboriginal people to the ancestral lands.
"First Nations peoples around the world have long understood the importance of living in balance with the natural world, developing traditional practices and knowledge to support that way of life," said NSW government architect Abbie Galvin.
"In a time of rapidly increasing development, the Connecting with Country Framework demonstrates how to work with Aboriginal communities to guide that development to be more sustainable, resilient and culturally responsive."
A draft framework was first introduced in 2020 with a pilot program and was used on a number of government projects including Sydney Metro. Feedback from the pilot is also included in the final framework.
"The Connecting with Country Framework is critical in [the] re-imagining of how we engage with Country and cultural landscapes. It enables Aboriginal people's values, knowledge systems and mechanisms for connecting to country to influence the design and planning processes for building and architecture," said the NSW Minister for Aboriginal Affairs and Treaty, David Harris.
"First Nations peoples' connection to Country can provide our state with invaluable insight to our design, construction, and architecture."

Source: ArchitectureAU
---
Attend Sydney Build Expo, the largest construction, architecture and infrastructure show in Australia. Gain access to 10 conference stages and networking sessions, check out 400+ exhibitors, learn from 500+ high-profile speakers and connect with 35,000+ built environment professionals.