20 Jan 2020
NSW Railway Infrastructure Restoration Underway Following Damage By Fires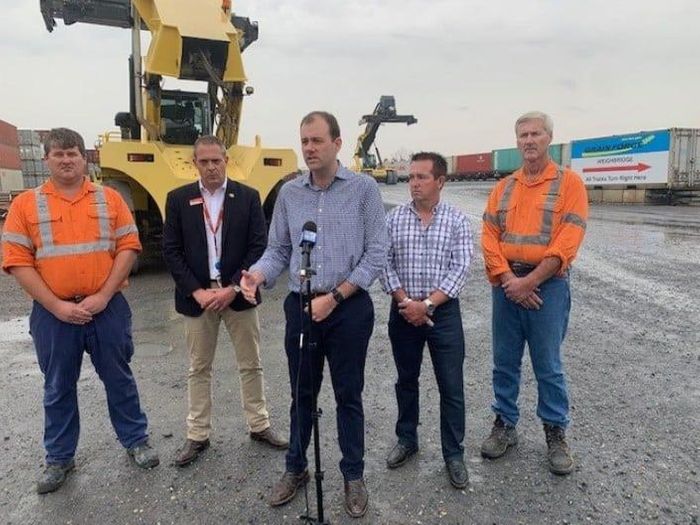 Work has begun on the NSW Railway in a bid to heal some of the damage and effects caused following the bushfires. Critical rail infrastructure is a must following devastating fires along the Blue Mountains Line between Mount Victoria and Lithgow, with limited passenger and freight train services resuming along the line.
NSW Minister for Regional Transport and Roads, Paul Toole, said the bushfires had left a trail of destruction along a 25km stretch of the state's main western line, causing extensive damage to signaling and rail infrastructure.
"We recognize how important this rail connection is to passengers traveling to and from the west and to moving freight and we are doing everything possible to resume full services as soon as possible," Mr. Toole said.
"Sydney Trains' engineers have worked tirelessly to develop temporary systems that will allow us to restore rail connectivity and safely operate a limited number of freight trains from Monday evening and passenger trains from Tuesday 21 January.
"But this will be a long recovery process as we are essentially rebuilding some parts of the operating system from scratch."
Crews have already removed more than 300 damaged trees from various tracks across the country and are working to relay thousands of kilometers of communication, electrical and signal wiring in a bid to combat this and get commuters back on track. This has drawn ire from some of the general public as they believe more effort is being put into the business side of relief rather than the environmental with the government choosing to spend money on infrastructure rather than relief efforts in order to help the healing of the wildlife that has become centric to the Australian people.
Nationals Duty MLC for Western NSW, Sam Farraway, said the Broken Hill XPLORER service was suspended before Christmas due to the recent bushfires, with coaches replacing the train for the entirety of the journey.
"On Monday, 20 January the service will depart Central at 5.03am, travelling via Cootamundra and onto Broken Hill, before resuming its normal route through the Blue Mountains the following week," Mr Farraway said.
"The Tuesday return XPLORER service from Broken Hill to Central will depart at 7.45am and will travel through Lithgow and Mt Victoria as per normal."
Source: infrastructuremagazine.com.au