27 Nov 2022
Official Completion of Salesforce Tower at Sydney Place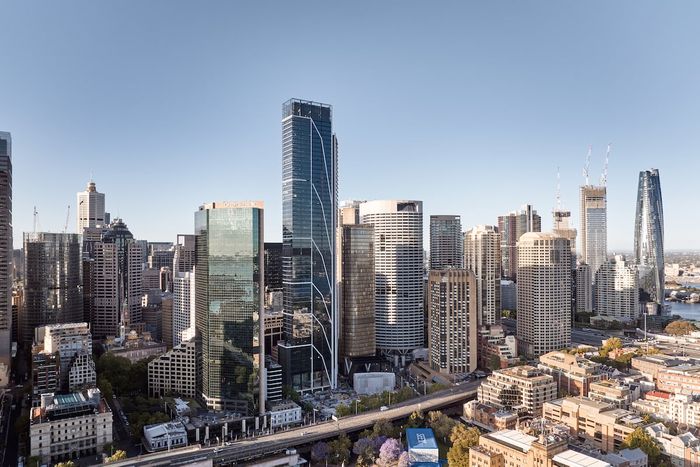 Salesforce Tower, one of the highest office towers in Sydney, New South Wales, has officially been completed by Lendlease and is located in Sydney Place near Circular Quay.
Foster + Partners designed the 55-story Salesforce Tower, which stands 263 metres at 180 George Street.
The new tower's completion, according to Tom Mackellar, Managing Director of Development at Lendlease, would reignite the Circular Quay precinct and create a rich dining and shopping experience for locals and tourists to enjoy.
"Achieving more than 80 percent leasing, the flagship commercial tower has redefined the city's spectacular skyline and demonstrates the strong market appetite for modern workplaces that are well connected, environmentally sustainable and provide state-of-the-art facilities with a focus on health and wellbeing," says Mackellar.
Since the project's development began in 2018, it has supported more than 2,000 employment, with all tradesmen coming from local businesses within Greater Sydney, for a total of roughly 2.7 million on-site hours. 9,500 tonnes of steel and 42,000 cubic metres of concrete make up the tower.
Clover Moore, Sydney Lord Mayor says the development serves both private and public interests.
"The exemplary goodwill and collaboration between Lendlease and the City of Sydney has resulted in a new precinct that has already attracted premium tenants such as Salesforce, will appeal to workers and visitors, and re-energise the northern part of Sydney," she says.
"Buildings and precincts such as these will help to boost interest and investment in our city, will attract international visitors and provide a new and exciting place for workers, shoppers and residents – all of which is especially important now as we seek to recover from the impacts of the pandemic."
24 new laneway merchants, including restaurants, pubs, and Jacksons on George, which is scheduled to open in the middle of 2023, are part of the Sydney Place precinct.
---
Attend Sydney Build Expo, the largest construction, architecture and infrastructure show in Australia. Gain access to 9 conference stages and networking sessions, check out 400+ exhibitors, learn from 450+ high-profile speakers and connect with 20,000+ built environment professionals.