04 Jan 2022
Plan Filed for $41 Million Apartment On Sydney Lower North Shore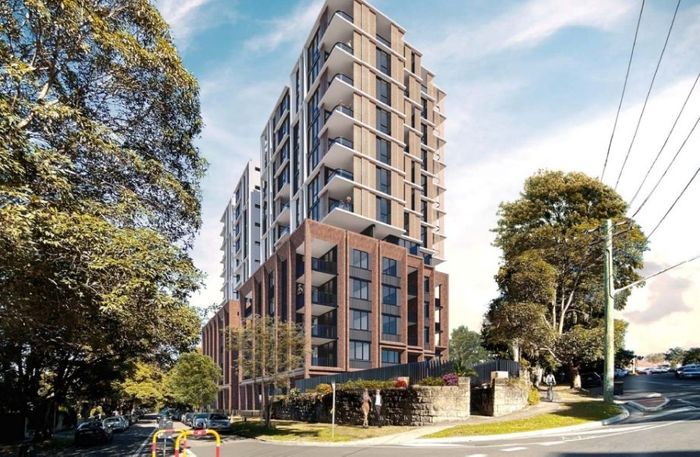 Six years after the site was purchased, plans for a $41 million residential tower in Sydney's booming lower north shore have been filed.
The application for the 13-story, 104-apartment development was submitted to the Lane Cove Council by the Dan Family Investments Group's New Golden International.
In July 2015, the group purchased more than 2500 square metres of space at 1-3 Holdsworth Avenue and 10-12 Marshall Avenue for $31 million.
New Golden St Leonards submitted the project, which was designed by PTW Architecture. The only director listed is Hanhu Dan.
The plot is classified R4 high-density residential and is located in the St Leonards south area.
The St Leonards Plaza, a six-minute walk from the 3 Holdsworth Avenue project, will soon be home to a major urban park in the St Leonards south area.
"The desired future character of the St Leonards South Precinct is a liveable, walkable, connected, and safe precinct which builds upon the transit and land use opportunities of St Leonards and Metro Stations, as well as commercial centre," PTW Architects said.
The developer intends to demolish the site's existing separate homes and structures.
A four-story basement carpark with 91 residential and 21 visitor parking spots will be included in the apartment skyscraper.
The structure will have a gross floor area of 9076 square metres, a floor space ratio of 3.45:1, and a height of 43 metres.
There will be one apartment with four bedrooms, 22 three-bedroom units, 43 two-bedroom units, and 38 one-bedroom units.
On the ground level, there will be 400 square metres of public open space, 619 square metres of deep soil landscaping, 680 square metres of community open space, and a green spine communal area with access from Holdsworth Avenue.
According to PTW Architects, the project will take advantage of the surrounding St Leonards and Metro Stations, as well as a planned public plaza.